No way out
All that remains of Brexit is lies, a botched job, and cynicism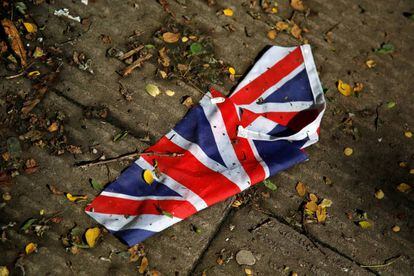 Almost as serious a matter as the UK's decision to leave the EU is the absence of any plan to meet the wishes of those who backed Brexit last week. It's one thing to debate whether referendums are a good idea and when and how they should be held and about which topics, but it's quite another to call on the electorate to decide about an issue as important as whether to remain in the EU without having spent so much as a minute's thought on just how to execute the voters' decision in the event of a no. Which is why all that remains now of Brexit, rather than a serious debate about direct democracy, popular sovereignty and the virtues or defects of the European integration process, is instead dishonesty, a botched job, and the cynicism of both the organizers and the winners of the referendum.
Instead of turning up at the House of Commons with a draft bill to notify the EU of the start of the exit process, Cameron announces his resignation
In one corner we have the loser, David Cameron, who instead of respecting the referendum result and turning up the next day at the House of Commons with a draft bill to notify the EU of the start of the exit process, simply announces his resignation, calls a party conference, and leaves the question of how to proceed to whoever wins a general election, to be held in October.
In the other corner is the winner, Boris Johnson, as unabashed as ever, who is not only insinuating the need for renegotiation and another referendum, is saying that once the United Kingdom has left the EU, it will disconnect itself from EU legislation, stop contributing financially and close the door on EU citizens, while at the same time British companies will continue to trade in Europe and British citizens will live and work anywhere they choose there at no cost. Does it really take two leaders to deny a single and overwhelming reality? This time the birthplace of democracy and fair play has really outdone itself. @jitorreblanca
English version by Nick Lyne.
Sign up for our newsletter
EL PAÍS English Edition has launched a weekly newsletter. Sign up today to receive a selection of our best stories in your inbox every Saturday morning. For full details about how to subscribe, click here