Missing Spaniards found alive after 10 days adrift in South China Sea
Vietnamese fishermen rescued couple and are taking them back to the island of Borneo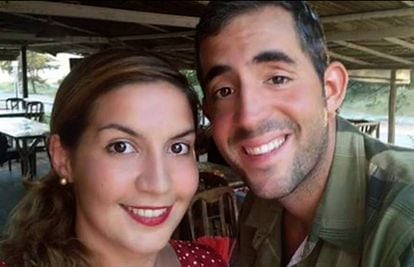 Two Spaniards who went missing on May 2 near the coast of Malaysia have been found alive, the Foreign Ministry has confirmed.
David Hernández, 30, and Marta Miguel, 30, were rescued by Vietnamese fishermen. The Madrid residents were in the company of two other people, the daily The Star reported, quoting the Malaysian maritime agency.
The Spaniards were on what was meant to be a two-hour sea journey with their boss and a fellow worker at a resort. They are now on their way back to the island of Borneo, where the Spanish consul is awaiting them. Both are reported to be in good health, according to the ministry.
"Everyone is crying for joy," said David's sister, Sandra Hernández, on the television show Espejo Público, which is aired on the private network Antena 3. "All I know is that they're all right."
The vessel disappeared on May 2 as it was covering the route between the island of Balambangan and the district of Kudat. The preliminary evidence suggests an engine failure caused the 12- to 15-meter ship to go adrift.
On Sunday, Malaysian authorities found one of the engines from the missing boat.
The Spaniards, one Chinese national and a Malaysian citizen were rescued in Vietnamese waters on the South China Sea, around 200 miles from Borneo.
Relatives who flew to Malaysia to help with the search were able to talk to the pair over the phone following their rescue, said David's sister.
English version by Susana Urra.
Seeking opportunities
The couple had been living in Malaysia since January, and had settled in the north of Borneo in search of opportunities.
They were living in Tip of Borneo and working at the hotel resort Tommy's Place in exchange for room and board. David is an electrician in charge of maintenance, and Marta is a communications major who holds management duties at the resort. Their goal was to eventually set up their own business.