CASINO CONTROVERSY
EuroVegas to start Madrid project in 2013
Las Vegas Sands Corp. chairman Sheldon Adelson makes announcement on visit to capital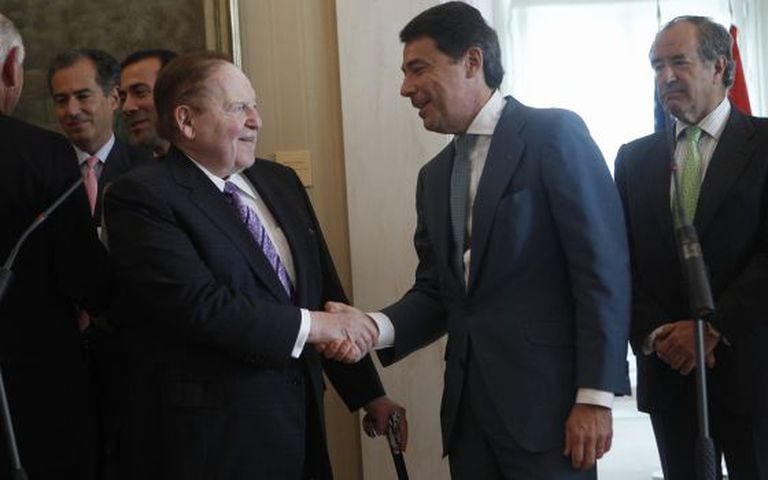 Las Vegas Sands Corp. chairman Sheldon Adelson was in Madrid on Tuesday to announce that his firm now has the financing it needs to construct the first phase of the mammoth EuroVegas gambling and entertainment complex it has promised for the capital.
The initial investment has been estimated at six billion euros, a third of the total cost, but Adelson said the exact amount was yet to be finalized. "We are still negotiating with the banks," the business magnate said. "Contrary to what is being said, there is financing available: it is just a matter of the cost. But we are not worried about money."
Adelson also revealed that work would commence in December 2013, but failed to clear up doubts over which of the regional government's three sites would host the project.