Culture
The man behind Spain's iconic bull
Work of designer responsible for famous image on show at National Museum of Decorative Art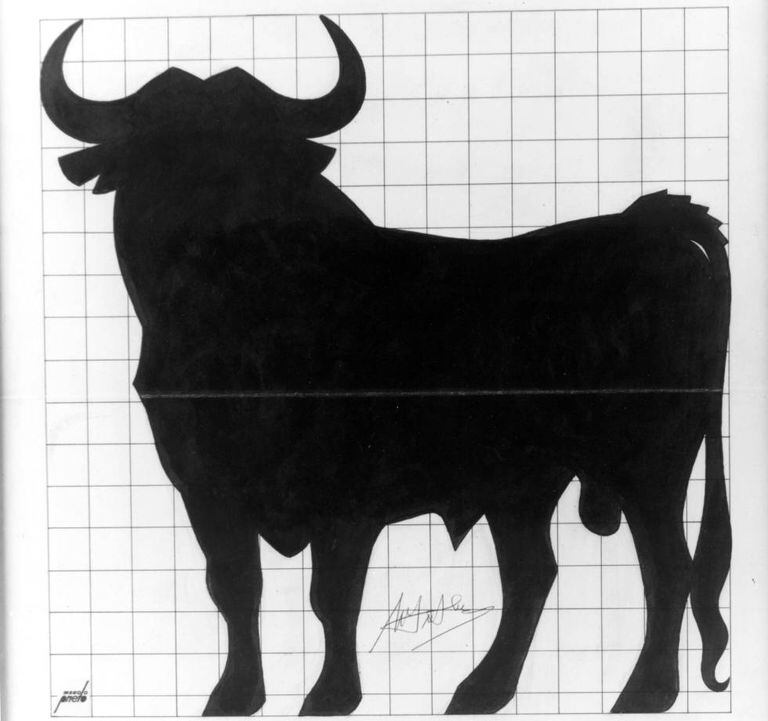 Not everybody knows Manolo Prieto but few are unfamiliar with his most famous design: the Osborne bull, whose silhouette can be seen standing proudly against the skyline of many of Spain's major highways.
Born in sherry country in Puerto de Santa María in 1912, Prieto was a pioneer of graphic design in Spain. Not only was he contracted by the Osborne sherry company in 1956 to come up with an image to advertise the company's 'Veterano' brandy, he also applied his skills in campaigns for clients including state railway company Renfe, Spanish national airline Iberia and Nestlé.
The Osborne bull, however, remains his most famous creation and the design was chosen by the Promotion of Decorative Arts (FAD) in 2003 as the icon of Spain's 20th century. In 1997, the country's Supreme Court even raised the roadside bulls, which are roughly 14 meters in height, to "national symbol" status, excluding them from a law that prohibits billboards outside city limits.
But besides advertising, Prieto designed 618 book covers, a sample of which is now on show at the national Museum of Decorative Art at number 12, Montalbán street in Madrid, in an exhibition that runs until October 22, curated by Juan Aguilar y Emilio Gil. Designed for a series called Novelas y Cuentos over a period of 17 years from 1940–1957, the covers are complemented by sketches, trial prints and personal objects.
The pocket-sized Novelas y Cuentos literature series was sold in kiosks in the middle of last century. But though he was working within an ultra-conservative social framework, Prieto – a Communist Party militant – shunned the traditional advertising graphics of the period and adopted techniques closer to the artistic vanguard that gave scope to his immense imagination and highlighted his talent for abstraction and for working with limited means, all of which make him relevant today.
Now, the Osborne bull is frequently emblazoned on national flags as well as on a range of Osborne-approved souvenirs, something journalist Manuel Vicent has, in this newspaper, noted as ironic. For in what other country is an animal continually brought to its knees seen as a national icon?
English version by Heather Galloway.