LATIN AMERICA
Kidnapped intelligence chief rescued in Mexico State
Two armed men abducted the CISEN agency official in front of his home in Toluca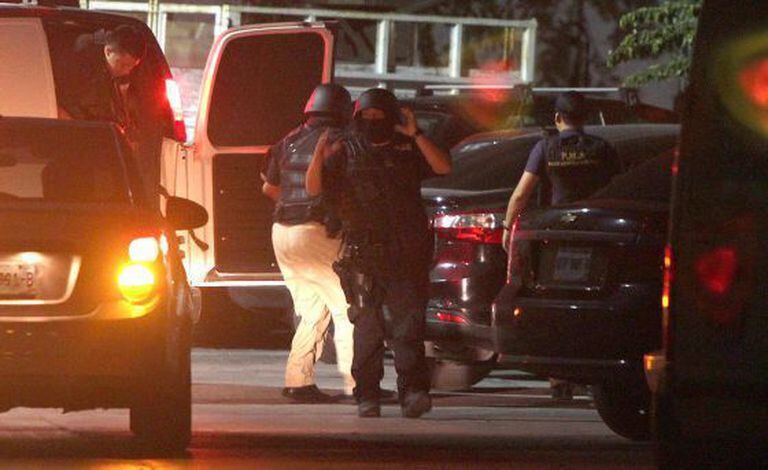 A Mexican intelligence service official who was kidnapped from outside his home in Mexico State last week was rescued by police on Saturday. Security forces attached to the Attorney General's Office had worked under the coordination of the National Intelligence Agency to find Jaime Ramos Neri, the CISEN intelligence service's delegate in the state, government sources said.
On Thursday night, two armed individuals had waited for Ramos Neri outside of his home in the state capital of Toluca. They forced the agent to get into his own van and drove away with him.
Two armed individuals forced the agent to get into his own van and drove away with him
Federal authorities deployed a search party in the surrounding area, working mostly toward the south, down the highway to Valle de Bravo, 150 kilometers from Mexico City. "We are backing up CISEN's own office," Mexico State secretary general José Manzur Quiroga told Reforma newspaper on Friday. "Both police from the State Security Committee and the Attorney General's Office are looking for him."
On Saturday, the Attorney General's Office published sketches and descriptions of the suspects. One of them was described as a slim, dark-skinned 26-year-old man with dark curly hair, a mustache and a goatee beard. The other was said to be a 38-year-old man around 1.5 meters in height who wore a cap that made it hard to see any distinguishing features.
Cacalomacán, the area where the operation took place, is one of the most affluent residential zones in Mexico State, a huge urban sprawl where more than 15 million people live. The area also has the highest homicide rate and one of the highest kidnapping rates in the country. According to government records, 2,269 murders have been reported in Cacalomacán so far this year.
English version by Dyane Jean François.