NÓOS CASE
Palma court suspends Princess Cristina's subpoena in Nóos probe
Magistrates deliver majority ruling to keep king's daughter from taking stand as official fraud suspect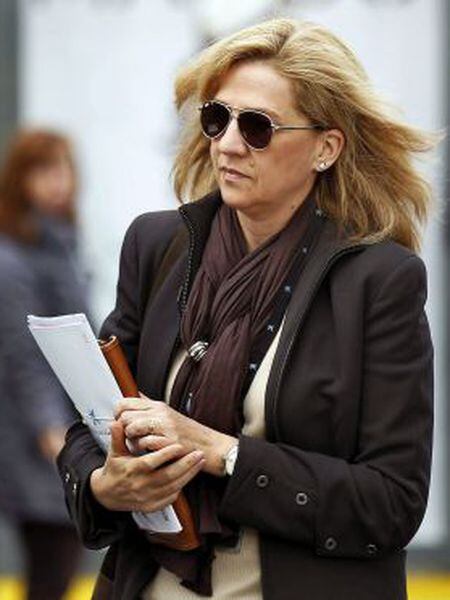 The provincial High Court of Palma de Mallorca has decided to remove Princess Cristina from the list of official suspects in the investigation probing the business dealings of her husband, Iñaki Urdangarin and his partner Diego Torres. The court made its decision based on what it perceived as a lack of evidence against King Juan Carlos's youngest daughter.
A three-magistrate panel ruled two to one in favor of public prosecutor Pedro Horrach, who had called for the subpoena issued against the princess to be withdrawn. The infanta had originally been called to appear before Judge José Castro on April 27 to answer questions about the business activities of the non-profit Nóos Institute, of which Urdangarin was president and Cristina listed as a spokesperson, board member and advisor. Urdangarin, the Duke of Palma, stands accused of siphoning off millions of euros of public money through Nóos to private companies by over-invoicing for sports and tourism events in the Balearics and Valencia regions.
The two magistrates that voted to suspend the princess's summons asked the judge to formulate more solid evidence of a possible financial crime.
Princess Cristina's defense team called for the targeting of the infanta to be withdrawn on a definitive basis as she was not subpoenaed for "any action that could constitute a penal offense."
The lawyers added that the naming as a suspect of certain public figures "especially those linked to central state institutions, carries an additional social point of sensitivity that should be taken into consideration."