ROYAL SCANDAL
Madrid City Hall dragged in to investigation of king's son-in-law
Olympic 2016 bid foundation paid "donations" of 120,000 euros to Urdangarin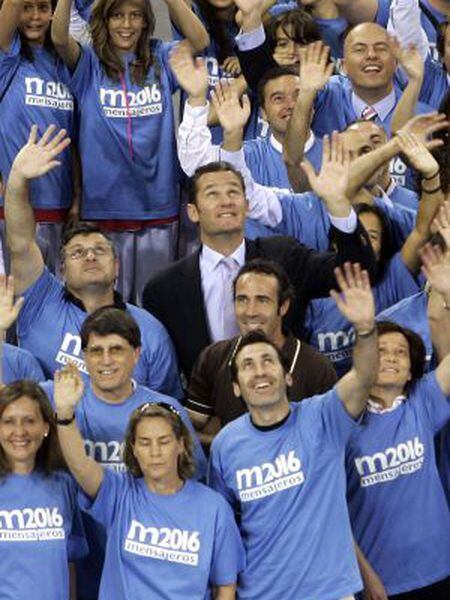 Madrid City Hall has confirmed to Attorney General Eduardo Torres-Dulce that a foundation set up to promote the Spanish capital's bid to host the Olympic Games in 2016 paid 120,000 euros to another foundation set up by the king's son-in-law Iñaki Urdangarin and his former business partner Diego Torres.
Urdangarin and Torres face charges of influence peddling, public fraud and embezzlement in an ongoing investigation into public contracts awarded to their non-profit Nóos Institute for setting up events.
The official in charge of arts affairs in the Madrid municipal government, Fernando Villalonga, sent documents to Torres-Dulce at the end of last month to confirm information conveyed by telephone that Torres and Urdangarin's Sport, Culture and Social Integration Foundation (FDCIS) received a total "donation" of 120,000 euros from the Madrid 16 Foundation, set up in 2006. However, in a letter Villalonga said that so far City Hall had been unable to verify what services the funds paid for.
Villalonga declined to speak with EL PAÍS on the motives behind the letter. The information sent to Torres-Dulce was passed on to the anticorruption prosecutor's office, which in turn sent it to the prosecutor in the Balearic Islands, Pedro Horrach, who, along with Judge José Castro, is investigating the Nóos case.
Horrach and Castro traveled to Madrid on February 7 to question the former chief executive of Madrid 16 and the ex-official in charge of sports for Madrid City Hall, Mercedes Coghen, as a formal suspect in the case. Coghen resigned in September 2012, citing family reasons.
The mayor of Madrid at the time the sum was paid to FDCIS was Justice Minister Alberto Ruiz-Gallardón. But Gallardón and current mayor Ana Botella, the wife of former Prime Minister José María Aznar, on Tuesday both defended the ex-sports chief. "Coghen always did what she thought was best for the Olympic bid," Gallardón said.
"I'm sure she acted in good faith," Botella added.
With the help of businessman Joaquim Boixareu and lawyer Ramon Bergós, Urdangarin and Torres set up FDCIS in December 2006, some nine months after King Juan Carlos urged his son-in-law to abandon his business affairs.
According to a number of declarations made in connection with the Nóos case, Urdangarin called Coghen to offer the services of FDCIS to Madrid 16 "in his joint position as a member of the Royal Family and as an Olympic sportsman." Urdangarin played handball for Spain in the Olympics. It transpired that Madrid 16 carried out lobbying for the city's 2016 bid at the Beijing Olympics with the help of the Prince of Asturias and his wife Princess Leticia, as well as Urdangarin.
The two-year agreement signed between Madrid 16 and FDCIS in October does not specify the services offered. FDCIS received 18 "donations" of 6,000 euros and a further 12,000 euros from Madrid 16 in the period October 2007 to November 2009.