Spanish spying probe points at top Popular Party ex-officials
Court lifts the seal on investigation into scheme to steal sensitive material from former party treasurer Luis Bárcenas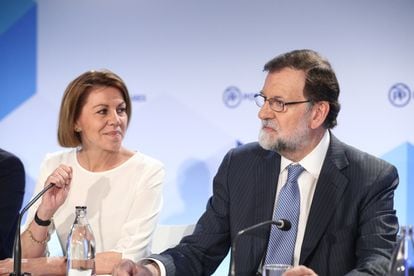 A court investigation codenamed Operation Kitchen has become a new time bomb for Spain's conservative Popular Party (PP).
A judge at Spain's High Court, the Audiencia Nacional, on Monday lifted the seal on an inquiry into an alleged spying operation designed within the Interior Ministry under the PP government of Mariano Rajoy (2011-2018), and aimed against the party's own former treasurer Luis Bárcenas.
Bárcenas was a key figure in a long-running scandal involving allegations of illegal corporate donations and under-the-table cash bonuses for top party officials. In early 2013, this newspaper revealed the existence of handwritten ledgers, known as los papeles de Bárcenas, suggesting a parallel bookkeeping system for undeclared party funds. The former treasurer was also found to have millions of euros stashed away in Swiss bank accounts.
The Bárcenas case was part of an even larger scandal known as the Gürtel case involving kickbacks, fraud and money laundering. Dozens of people were convicted in May 2018, and the public outcry helped pave the way for a successful no-confidence vote against Rajoy led by Pedro Sánchez of the Socialist Party (PSOE).
On Monday of this week, High Court Judge Manuel García Castellón lifted the seal on the nearly two-year-long investigation into allegations that top officials at the Interior Ministry during the Rajoy administration created a police-like operation to spy on Bárcenas right after the parallel accounts scandal broke. The goal of this operation was allegedly to destroy sensitive information held by Bárcenas so that it would not fall into the hands of the court investigating the secret ledgers.
One of the individuals allegedly tasked with this operation was the retired police chief José Manuel Villarejo, who has been held in pretrial custody since November 2017 as part of a different investigation. Villarejo is believed to have led an espionage network spanning two decades' worth of phone taps, undercover recordings and other invasions of privacy against scores of politicians, business leaders, judges and journalists.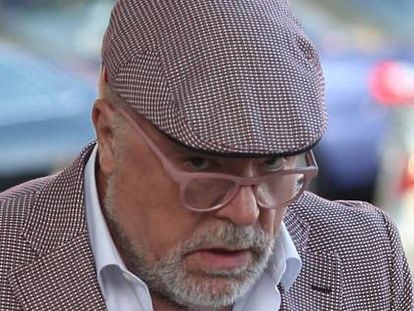 According to the judge's two-page writ, there is evidence that Villarejo and another police chief named Enrique García Castaño were tasked with stealing from Bárcenas "material that could compromise high-ranking PP officials." The operation went on between 2013 and 2015.
Investigators believe that the suspects reached out to Sergio Ríos, a police officer then working as the chauffeur for the Bárcenas family, and convinced him to cooperate with the undercover operation.
Anticorruption prosecutors last Friday also took aim at former interior minister Jorge Fernández Díaz, former defense minister and ex-PP secretary general María Dolores de Cospedal, and the latter's husband Ignacio López del Hierro.
In a 52-page document that EL PAÍS has seen, prosecutors discussed audio recordings made by Villarejo in which the ex-police chief is heard talking to Cospedal and López del Hierro, and allegedly "accepting to carry out tasks that would be paid for with PP funds."
English version by Susana Urra.