Coronavirus: A civic commitment
The situation in Spain could worsen; it's up to public officials and citizens to ensure that the virus does not spread out of control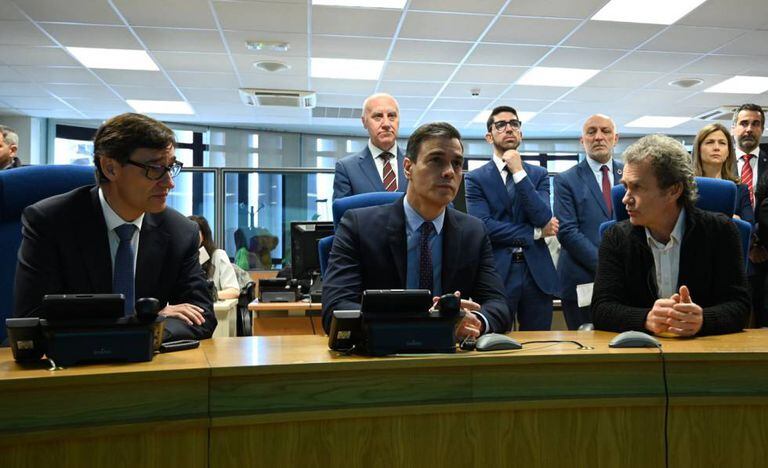 The number of novel coronavirus infections in Spain has surpassed a thousand cases, and the trickle of deaths continues. While it is logical for these figures to cause concern, they must not make us lose sight of an essential consideration: in a process that is going to be exponential due to the ease of transmission, it is just as important to consider the speed at which the disease spreads as it is to look at the number of cases. And here's where the decisions made by public health authorities and the precautions taken by citizens could have the greatest impact.
That the situation would get worse, and that it can continue to do so, falls within the scope of probability. Instead, the efforts of public officials and citizens, each within their own powers, must be aimed at ensuring that it does not spread out of control. The gap between not being alarmist and not trivializing the situation is wide enough that it is possible to recognize the weak points of the strategy that's been followed to date, although it would not be accurate to talk about mistakes so much as about an accumulation of experience in dealing with a previously unknown event where science has a big role to play.
The cases of deceased victims who were diagnosed with the virus weeks after their deaths have unveiled a source of contagion that is having a significant impact on senior care centers and on relatives. Another flank is opening up at health centers with an overload of work that is causing delays in getting back test results. But this is happening while healthcare professionals continue to work tirelessly, even as some of them have contracted the virus through their day-to-day work. Meanwhile, central and regional authorities continue to coordinate their work in an irreproachable manner.
The calls for calm are pointless, as nobody in their right mind would ask people to get hysterical. And demanding information from the authorities is equally redundant, as authorities are the first to understand the dangers of opacity. What needs to be done is to reaffirm a space of public trust where nobody, not public officials and not citizens, will refrain from adding to the necessary experience to control the disease's spread out of fear that they might later be blamed and held accountable if things take a turn for the worse. If such a thing were to happen, it would not be a victory for the virus, but for the sectarian divisions that have take hold of our public life.
Alerts about global epidemics caused by unknown viruses are likely to trigger apocalyptic feelings. Yielding to these emotions no doubt makes for good fantasy scripts, but the fact remains that the outlines of the problem are substantially more limited in Spain, as well as in the other countries where the virus has cropped up.
While researchers continue to work on developing an efficient drug, authorities are managing the public health problem and citizens are trying to ensure that their own health, day-to-day life and activities are not affected by the coronavirus, beyond showing some prudence. It would be a mistake to take these words as a description of something that is evident. In reality, they are the expression of an unshakeable civic commitment.
English version by Susana Urra.
Adheres to