Venezuela introduces two-day working week for public sector
Drought and mismanagement of electricity sector sees continued power cuts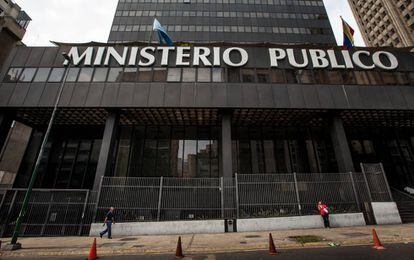 Venezuela's Vice President Aristóbulo Istúriz announced on Tuesday evening that the government is imposing a two-day week for public sector workers to help deal with a worsening energy crisis caused by falling water levels at the country's main hydro-electric power station, which produces 70% of the country's electricity.
Speaking on television, Istúriz said that civil servants should turn up for work only on Mondays and Tuesdays for the next two weeks. "There will be no work in the public sector on Wednesdays, Thursdays and Fridays, except for fundamental and necessary tasks," he said, adding that the working day would run from 7am to 1pm.
In February, Venezuela began importing crude oil to help its staggering economy
Earlier this month, President Nicolás Maduro ordered a four-day working week until the end of May for government employees as part of continued energy-saving measures that included extended Easter week holidays. The government also lengthened the national holiday to five days to "reinforce" energy savings.
In February, Venezuela – one of the biggest oil-producing nations in the world, with nearly 300 billion barrels of proven reserves – began importing crude oil to help its staggering economy.
Venezuela's current energy problems are a combination of drought caused by the El Niño weather phenomenon, a lack of investment in the state-run electricity sector, and failed policies to reduce dependence on hydro-electric power by switching to coal-fired plants.
Currently, Venezuela generates three-fourths of its power from hydroelectric plants on its rivers, with 44% of it coming from one of the largest hydroelectric power plants in the world, the Guri dam.
English version by Nick Lyne.
Sign up for our newsletter
EL PAÍS English Edition is launching a weekly newsletter. Sign up today to receive a selection of our best stories in your inbox every Saturday morning. For full details about how to subscribe, click here.
More information