ORGANIZED CRIME
Ceuta crime investigation yields weapons cache and Islamic State flag
But Civil Guard investigators in Spanish exclave city still reluctant to tie the find to terrorism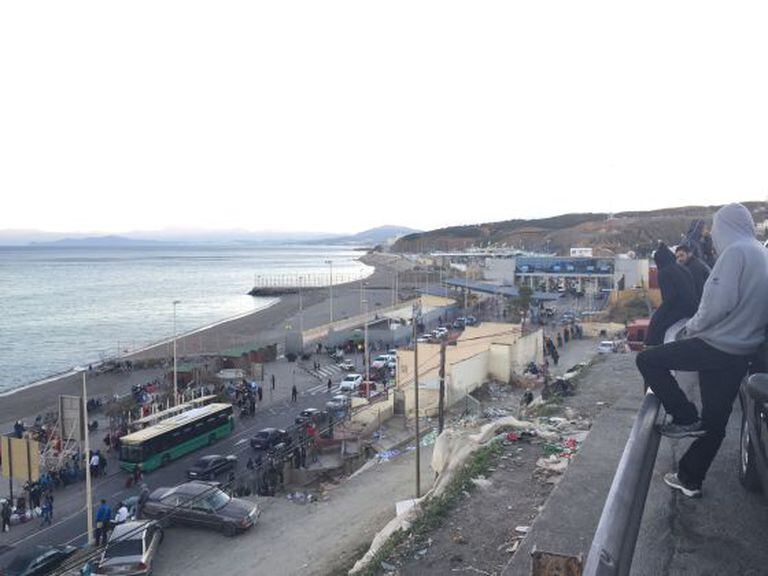 The Spanish Civil Guard have found a weapons cache and "an Islamic State flag" in Ceuta, an exclave city located on the northern coast of Africa.
The discovery was made near the neighborhood of El Príncipe, a crime-ridden slum that has been described as Spain's most dangerous neighborhood.
Sign up for our newsletter!
EL PAÍS English Edition is launching a weekly newsletter. Sign up today to receive a selection of our best stories in your inbox every Saturday morning. For full details about how to subscribe, click here.
The armament included four handguns, two submachine guns and several knives. Sources familiar with the investigation said that the submachine guns are similar to Israeli-made weapons found on other occasions in Ceuta.
The find was made as part of an investigation into an organized gang with ties to the drug trade. As such, investigators were reluctant to link it directly to Islamic terrorism, although they are not ruling it out because of the flag that was found nearby.
The operation was conducted by the Civil Guard's information services in Ceuta in cooperation with the authorities in Madrid.
English version by Susana Urra.