Gürtel lawyers seek to stay trial with illegal jail wiretap defense
More than 70 suspects face charges in political corruption case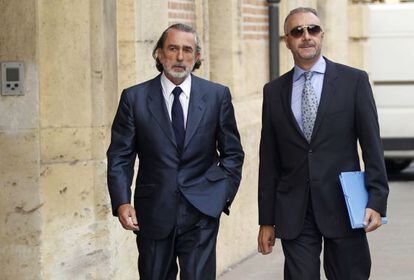 Four years after the Gürtel scandal first broke, lawyers for the main suspects are attempting to obtain a stay of proceedings by alleging that the evidence against their clients was illegally obtained.More than 70 people are facing charges ranging from money laundering to bribing public officials in a major case of political corruption involving the Popular Party (PP).
The scandal is named after Francisco Correa (his surname in German is "Gürtel," meaning belt), the ringleader of a business conglomerate that allegedly paid off officials in exchange for contracts and other favors.Defense lawyers claim that cases against their clients rest on evidence connected to wiretaps ordered by former High Court Judge Baltasar Garzón of conversations held in prison.
Garzón was suspended from his duties after a lawyer brought charges against him for ordering the taps, which were declared illegal.Pablo Ruz, the judge now in charge of the case, recently rejected a new appeal by lawyer Ignacio Peláez asking for a stay of proceedings against businessman José Luis Ulibarri.
Besides fiscal crimes, Ulibarri also obtained land in Boadilla del Monte, Madrid in exchange for a commission of three million euros, according to the accusation. Peláez's conversations with Correa were recorded in jail and the lawyer brought charges against Garzón, who came to fame after pursuing former Chilean dictator Augusto Pinochet.
If the High Court accepts Peláez's arguments, many other Gürtel suspects, as well as Ulibarri, may not be charged.