terror attacks in barcelona
Imam accused of masterminding Barcelona attacks led "normal" life
Locals say regional police regularly visited but never told them Abdelbaki Es Satty had been in prison
When Abdelbaki Es Satty came to Ripoll, a small town of 10,000 people in Catalonia's Girona province, around 100 kilometers north of Barcelona, in 2015, Muslims here were grateful. "It is getting harder to find an imam, so it was a big surprise when he turned up," says Hammou Minhaj, the secretary of a section of Ripoll's Muslim community, known as Annour.
The imam lived in a two-bedroom apartment he rented on the sixth floor of a building next to the famous monastery of Ripoll and aroused few suspicions.
"He was a perfectly normal imam; we never noticed anything strange about him or what he said. He came to prayers, helped, met with the faithful," says Minhaj, adding: "But he was a loner, unobtrusive."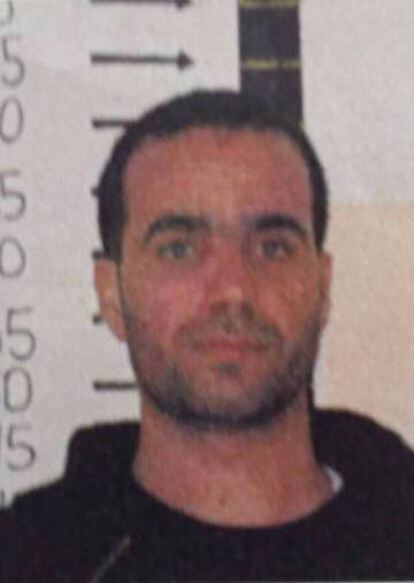 The Muslim cleric, described as around 40 years of age, thin, and bearded, paid €150 a month for the apartment, according to its owner, Mr Capdevila. "They told me he had gone but the rent was still being paid," Capdevila explained.
In the early hours of Saturday morning, the imam's small residence was searched by eight officers with Spain's regional police force, the Mossos D'Esquadra. Trained sniffer dogs were also used.
The imam, one of two in Ripoll, is, according to police and locals, the leader of the cell behind the terror attacks in Barcelona and the Catalan coastal town of Cambrils last week.
Abdel, another member of Ripoll's Muslim community and a regular at the Annour mosque, did not notice anything unusual about Es Satty. "Now I realize that he had two sides, the one he showed us and the real one. We saw him as a peaceful man, friendly. He was very clever and helped the faithful."
What surprises me is that they never told us that he had a criminal record. Why didn't they warn us? Hammou Minhaj, Annour secretary
Minhaj, who has helped out at the mosque for the last five years, says that Catalan regional police force, the Mossos d'Esquadra, visited the mosque on several occasions. "They always asked to see the president and the imam, and we always told them that everything was fine. What surprises me is that they never told us that he had a criminal record. Why didn't they warn us? If we had known we would never have allowed him to be imam here," says Minhaj.
The Annour mosque was set up a little over a year ago either because of space issues or because of a dispute at the old mosque, founded in 2008, according to different versions of events
Sources close to the investigation say the imam could be aligned with the ultra-conservative Salafist movement, which is accused of providing theological arguments for the use of violence. In Catalonia, one in three prayer centers, 79 in total, are aligned with this movement, according to regional police.
But some members of Ripoll's Muslim community now say they had their doubts about Es Satty. "Some didn't trust him, they were suspicious. Neighbors told me. And they were warned from Morocco."
The imam could be aligned with the ultra-conservative Salafist movement, which provides theological arguments for the use of violence
"I remember that one day, a neighbor told me that something like this might happen. He was convinced. But the imam was a smart guy, he had it all planned," says another local resident who attends the mosque.
Two months ago, Es Satty told several acquaintances he was giving up his duties as an imam and moving to Morocco. A new imam was not named – all such changes must be communicated to the regional government – and since then worshippers with the Annour community have been leading their own prayers.
Worshippers at the mosque apparently became suspicious when Es Satty told them he was leaving. "He told us he needed a three-month vacation, that he had to go to Morocco," says Minhaj. "Obviously we said that was not possible, that he couldn't be away for three months. But he went. He disappeared and we never saw him again."
The disappearance of the imam coincides with the period during which the terrorist cell began preparing attacks using explosives in Barcelona. Although the timeline is not clear, the head of the Mossos d'Esquadra, Josep Lluís Trapero, explained the group had spent a "certain length of time" on those preparations.
The Catalan police suspect he was killed in Alcanar, but some community members believe he is still alive
The Catalan regional police say that Es Satty was probably killed in the explosion at a house in Alcanar, in Tarragona provice, 300 kilometers to the south, on Wednesday night. Police say the house was being used to make bombs to be used in attacks in Barcelona and other locations.
But some local people insist he is alive and well. "He was not killed in the explosion," says a member of the family of one of the suspected terrorists. "Friends in Morocco say he went to Syria and that he has been promoted for being a good recruiter."
English version by Nick Lyne.