PORNOGRAPHY
Madrid City Hall under scrutiny after porn clip filmed on streets emerges
Explicit video shot in broad daylight near Atocha train station prompts outrage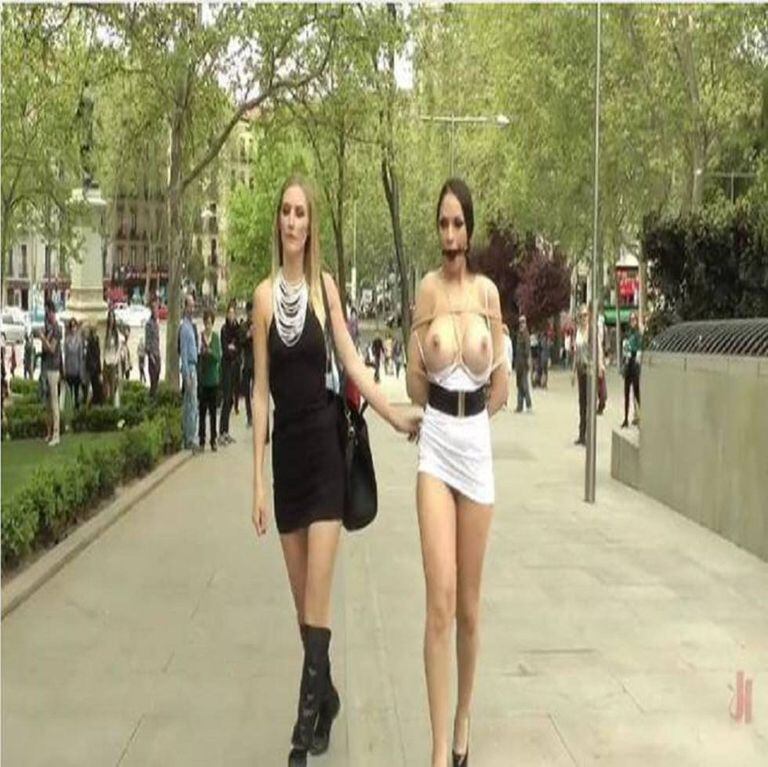 Footage of two women, one of them semi-naked, bound and gagged, filmed in broad daylight as they paraded through central Madrid, has caused a storm of protest after it turned up on an internet porn site.
Spanish daily El Mundo broke the story on Wednesday, saying that the scenes were shot at the end of October close to the main Atocha railway station and the capital's central Plaza del Callao.
The story has prompted a flurry of activity on the social networks
The video shows one woman leading another, exposing her breasts and lifting her mini-skirt, under which she is naked.
Madrid City Hall said it had not been informed by the producers of the video and pointing out that no license is required to shoot in Madrid as long as only a handheld camera is used. But it stated that the production company and the actresses involved could face legal action for exhibitionism if "minors or the mentally disabled" were present.
At one point during the scene, a young woman can be seen criticizing the two actresses, who clearly do not speak Spanish.
Purificación Causapié, the Socialist Party (PSOE) spokeswoman at City Hall has called on Mayor Manuela Carmena "to take the defense of women's dignity seriously" and prevent such scenes being filmed on the streets of Madrid.
The story has prompted a flurry of activity on the social networks and newspaper threads, with some suggestions that the scene was in fact shot in early 2015, when the Popular Party ran Madrid under former Mayor Ana Botella.
Similar scenes have been shot on the streets of Barcelona.
English version by Nick Lyne.