SPANISH ELECTIONS
Voter turnout hits lowest point at 6pm since return of democracy to Spain
Catalonia and Madrid register the biggest drops, confirming forecasts about voter weariness at the ongoing stalemate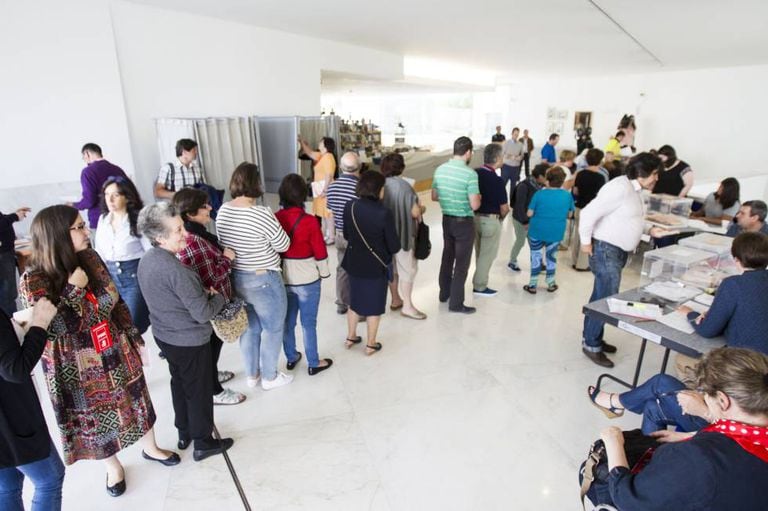 Voter turnout at 6pm on Sunday was significantly lower than at the same time on December 20, when Spain held an inconclusive general election that was followed by six months of political stalemate.
Interior Ministry figures show that 51.20% of registered voters had exercised their right, compared with 58.22% at the previous election. Polling stations close at 8pm.
The figure is the lowest to be registered at 6pm during a general election since Spain returned to democracy in the late 1970s.
Zamora was the only one of Spain's 52 provinces to record a higher turnout
While turnout figures had been similar throughout the morning, voter numbers began to drop by mid-afternoon, confirming pre-election forecasts. Opinion surveys had been suggesting that after six months of fruitless cross-party negotiations, the mood in Spain has changed from one of hope in a new political era to one of weariness at the ongoing stalemate.
Every region of Spain recorded lower turnout figures at 6pm, according to ministry data. This drop was particularly sharp in Catalonia, which shed around 10 percentage points compared with December 20. In the Madrid region, turnout was around nine points lower. The Basque Country and Aragon also scored lower than most.
At the other end of the spectrum, turnout was very similar in the Canary Islands, which is nevertheless the region with the fewest votes, followed by Castilla y León and Extremadura, where turnout fell by between three and four percentage points.
Zamora was the only one of Spain's 52 provinces to record a higher turnout than in December of last year.
English version by Susana Urra.