THE AMERICAS
Spanish journalist missing in Colombia, presumed kidnapped
Armed forces have begun search for 'El Mundo' reporter in area controlled by left-wing guerrillas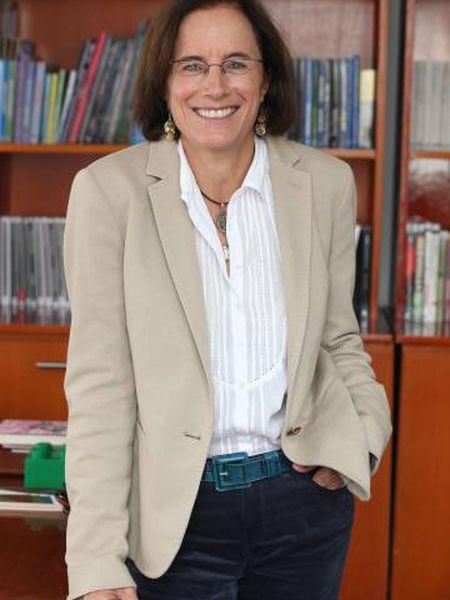 Salud Hernández-Mora, the correspondent in Colombia for the Spanish daily El Mundo, has been missing since Saturday in one of the country's most conflictive areas and has likely been kidnapped, say the country's armed forces, who have launched a search.
The journalist, who also works for leading Colombian newspaper El Tiempo, was preparing a story on illegal cocaine crops in the Catatumbo region in the northeast of the country, near the border with Venezuela, an area where several armed groups operate.
President Juan Manuel Santos issued a statement on Twitter saying he has given the order to find Hernández-Mora.
The Defense Ministry says that Hernández-Mora, who had not requested protection from Colombian security forces, was reported missing on Sunday morning. She was last seen in the small town of El Tarra on Saturday afternoon.
Catatumbo is an area largely controlled by the guerrillas of the FARC, ELN and EPL. The government is currently holding peace talks with the FARC and the ELN. El Mundo says that Hernández-Mora was in an area controlled by the ELN.
Hernández-Mora, who has been reporting from Colombia since 1999, is a long-standing critic of the peace process with the FARC and ELN. In a report tweeted on Friday evening, she said local people had held a strike to protest the disappearance of two children and that she could not leave the area.
El Mundo said that it was also in touch with a nun named Amanda Bedoya in El Tarra. "I was with Salud discussing a number of issues. She interviewed me, and around midday on Saturday she took a bus in the direction of Cúcuta," El Mundo reported her as saying.
English version by Nick Lyne.
Sign up for our newsletter
EL PAÍS English Edition is launching a weekly newsletter. Sign up today to receive a selection of our best stories in your inbox every Saturday morning. For full details about how to subscribe, click here.