Rajoy backs Venezuelan opposition in face of Maduro's maneuvering
Spain asks EU foreign ministers to discuss country's political crisis at upcoming meeting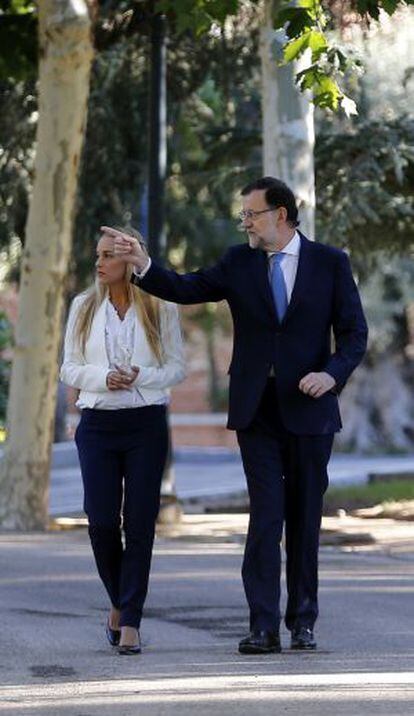 Acting Spanish Prime Minister Mariano Rajoy has given his support to Venezuela's opposition-controlled National Assembly, expressing his rejection of any "restrictions and subterfuges" that the government of President Nicolás Maduro may impose upon lawmakers.
At the same time, the Popular Party (PP) leader called for dialogue between Maduro's government and the opposition.
Spain has asked that Venezuela's political crisis be put on the agenda during the next meeting of European foreign ministers, which is scheduled for next week.
In a letter to Jesús Torrealba, the executive secretary of Venezuela's opposition Democratic Unity Roundtable (MUD), Rajoy said his government rejected any type of restrictions that may be placed on the new assembly by a parallel body of pro-Maduro lawmakers that was created soon after the MUD took over the legislature.
Rajoy said he was confident that the new parliament would "be guaranteed legitimate independence in exercising its prerogatives and functions recognized under the Venezuelan Constitution."
The opposition, which won an overall majority in the December 6 parliamentary elections, took control of the National Assembly this month.
Spain has asked that Venezuela's political crisis be put on the agenda for the next meeting of European foreign ministers
The acting prime minister did not mention Maduro by name, but called on all sides to seek "dialogue and cooperation and to search for a consensus among the powers of the state" to ensure that democratic institutions could function.
This is not the first time that Rajoy has expressed his public support for the Venezuelan opposition. He met with Lilian Tintori, the wife of jailed opposition leader Leopoldo López, in 2014 and last September give her his support in seeking her husband's release.
The meeting angered Maduro, who accused Rajoy of interfering in Venezuela's internal affairs.
Venezuelan lawmakers have announced that they will pass an amnesty bill to free López and other political prisoners.  
In a separate letter, acting Foreign Minister José Manuel García-Margallo has asked Federica Mogherini, the EU's high representative for foreign affairs, to include the Venezuelan political crisis on the agenda for the January 18 meeting of European foreign ministers.
"It is of vital importance that the new legitimate majority elected at the polls can exercise in fulfillment and with autonomy the prerogatives allowed under the Constitution," he wrote.
English version by Martin Delfín.