FORMULA 1
Alonso, voted best driver in UK poll, vows to do better
"We were 2.5 seconds off the pace before last season; it's practically impossible for it to be worse"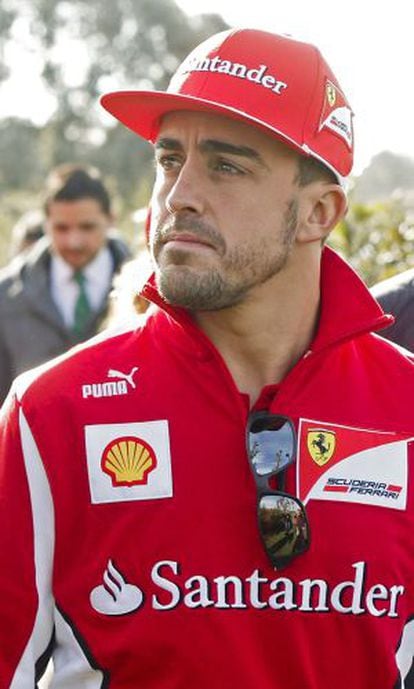 Double world champion Fernando Alonso said this week that his Ferrari team must do better next year, "whatever happens." The Spanish Formula 1 driver narrowly missed out on the drivers' title this year, losing to Red Bull's Sebastian Vettel in the final race of the year.
Speaking on Wednesday during a promotional event at the Madrid headquarters of team sponsor Banco Santander, Alonso said that it would be impossible for Ferrari to start the 2013 season in a worse state than they did in 2012. "We were 2.5 seconds off the pace in Jerez when we first put the car on the track," he said. "It's practically impossible for it to be worse."
The 2005 and 2006 world champion said that he thought Red Bull would be the favorites from the outset. "They finished [this season] in a dominant position, and given that there are hardly any rule changes [...] the advantage that they had of seven- or eight-tenths is what we'll have to catch up on in two months, something that won't be easy."
While he may have missed out on the championship title, the opinion in the Formula 1 paddock is clearly that this was down to his car rather than his ability or efforts. It was announced this week that Alonso has won the UK's Autosport magazine's annual poll for best driver, as voted for by the team principals within the sport. Eight out of 12 of the F1 bosses voted him as the best this season, giving him his second first-place in the poll in the last five years.