YOUTH VIOLENCE
Two 14-year-olds held for murdering elderly couple in Spain's Basque country
The double murder comes amid a wave of violent crimes committed by minors in the area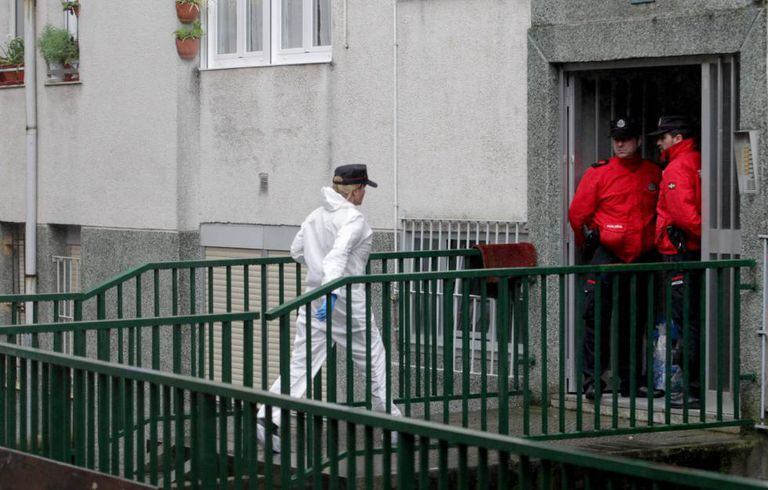 Two 14-year-old boys have been arrested in Balmaseda and Bilbao for their alleged involvement in the murder of an elderly couple last Thursday. Both have a criminal record for robbery and aggravated robbery.
The 87-year-old couple Rafael and Lucía were stabbed and beaten to death in their home during an alleged robbery in Bilbao. The brutality of the murder has shocked the neighborhood of Otxarkoaga, where the couple were well-known and liked. Rafael died after receiving multiple blows to the head, while Lucía was stabbed in the heart. Both were badly beaten.
The 87-year-old couple were brutally stabbed and beaten to death
The Basque police force Ertzaintza has confirmed that the two minors also live in the Otxarkoaga neighborhood. The first arrest was made on Sunday at 1:30pm in Balmaseda and the second hours later in Bilbao.
According to relatives of the victims, their home had been ransacked – possibly an attempted robbery. Ertzaintza officials have said the case remains open.
The murder comes as Spain's Basque country sees a spike in juvenile violence. In December, a minor was raped by a group of boys in the Barakaldo neighborhood. Two of the four individuals accused of the crime are underage.
That same month, a 13-year-old and a 16-year-old were accused of murdering former soccer player Ibon Urrengoetxea, while a youth lost an eye in a fight with another minor. Many of the adolescents are believed to be part of The Ghetto Family, a youth gang which police say are involved in 17 crimes since mid-November.
English version by Melissa Kitson.