Soccer
Spanish prosecutors agree to drop jail time demand for soccer star Leo Messi
Office argues prison sentence for FC Barcelona star should be commuted to €250,000 fine
A public prosecutor has given the all-clear for the 21-month prison sentence handed down to FC Barcelona star Leo Messi for committing tax fraud worth €4.1 million to be commuted to a fine of just over €250,000.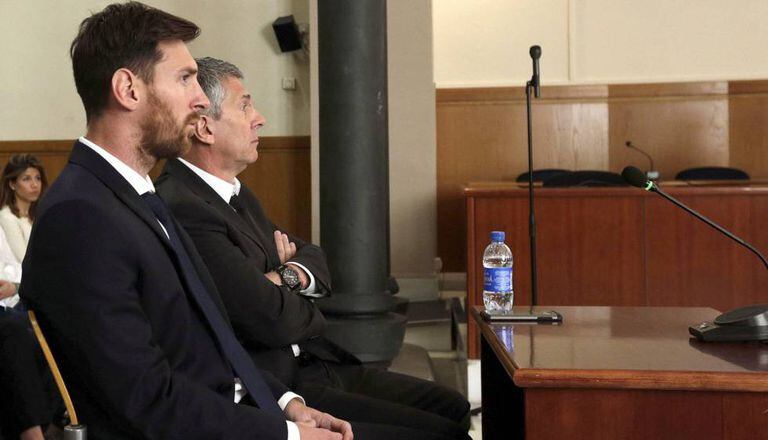 In a writ filed on Thursday at Barcelona's Provincial Court outlining why it believed the Argentinean should avoid prison, the office argued that Messi and his father Jorge Horacio Messi – also convicted of tax fraud – were first-time offenders and had paid off all their outstanding debts to Spain's tax authorities.
But the prosecutors' office also said it would accept the 21-month jail term, suspended for three years, if the court did not end up agreeing to the commuting of the soccer player's sentence.
The final decision on whether Leo Messi will serve jail time rests with the courts
The prosecutors' report comes after Spain's Supreme Court in May upheld an earlier Barcelona Provincial Court ruling that Messi and his father were guilty of three tax offenses after not declaring €10 million in income from image rights, for the period 2007 to 2009. Both were sentenced to 21 months in prison but Messi's father later saw his sentence reduced to 15 months after being deemed an accessory to those tax crimes.
In Spain, first-time offenders receiving a sentence of less than two years do not generally have to serve jail time. However, this is not automatic and courts can choose to send someone to prison in cases where, for example, this is in the public interest. However, the fact that prosecutors have agreed with Messi's defense lawyers that the Argentinean soccer star should not spend time behind bars makes it more likely that he will avoid prison.
The news of the Barcelona prosecutor's office decision comes hot on the heels of Portugal and Real Madrid star Cristiano Ronaldo being accused of a €14.8 million tax fraud by Spanish prosecutors after allegedly having used a shell company in the Virgin Islands to hide image rights income from 2011 to 2014.
Prosecutors noted Messi is a first-time offender and has paid off outstanding tax debts
It also comes just days after former Real Madrid coach José Mourinho was accused of having failed to pay €3.3 million to Spain's tax authorities in 2011 and 2012, also after failing to declare income from image rights.
The cases of Ronaldo and Mourinho have put pressure on Portuguese soccer super agent Jorge Mendes who represents both the player and the coach.
English version by George Mills.