Planeta Futuro
Meet the African men standing up against female genital mutilation
The city of Bilbao is pioneering an intercultural program to raise awareness about its negative impact
Lamine Diawara, a Senegalese man in his thirties, did not know about the negative effects of female genital mutilation (FGM) until he attended a workshop in Bilbao. "Who was I to question a tradition that is passed down from great-great grandmothers to their granddaughters and that I believed was mentioned in the Koran?" he asks.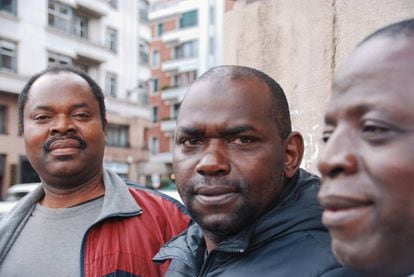 Yet three years ago, after attending a presentation by the humanitarian organization Doctors of the World, his eyes were opened. "Until that day, I had never heard an African woman talk about this subject and especially not in such a negative way; about the physical and psychological pain that it caused."
During the presentation Diawara argued with the speaker and defended the practice of FGM. However, later that day, he called relatives back in Senegal to discuss the issue.
Until that day, I had never heard an African woman talk about this subject and especially not in such a negative way
Lamine Diawara, musician
"I confirmed that it was true: that in the Koran, genital mutilation isn't mentioned at all, that my sisters also suffered all kinds of negative physical consequences and that the root of the practice is men's jealousy."
Now, Diawara is an anti-FGM activist in the Basque Country and he uses his talents in music and theater to spread the message.
Lamine Diallo, from Guinea-Conakry, needed to hear more than one presentation to be convinced. A year ago, the city of Bilbao invited him to a training course on the subject. It was the first that involved African men. Diallo, along with seven others, completed the 15- hour-program over the course of six days.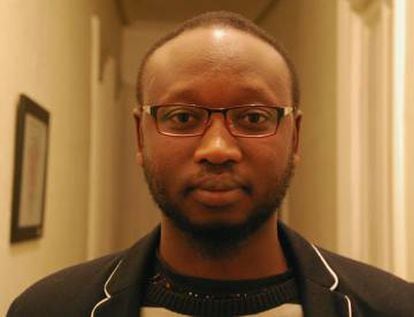 "I couldn't believe it, there is no religious grounds to justify FGM, nor is there any logic in the cultural beliefs," he says.
A few months later, he called a meeting at the Guinean association that he presides over to discuss the subject of FGM and the possibility of holding an information workshop.
"Before the course I would never have wanted to marry a woman who wasn't mutilated, and now I'm ashamed by those beliefs," he says. Now, Diallo is preparing a second information workshop for April with his association.
The course that Diallo attended is part of Bilbao's Integral FGM Prevention Program, which has trained 63 women and eight men since 2013. After the training, the attendees make a commitment to participate in outreach work, both within their organizations and their own social circles. They are encouraged to become "active agents."
"This year there will be more courses because of the positive reception and the demand coming in from new groups," says Goizane Mota Gago, who works in Bilbao's immigration program and heads the city's efforts against FGM.
A lot of people think that if your wife isn't mutilated she'll be a nymphomaniac because you'll never be able to satisfy her sexual appetite
Seydou Togola
"The focus on gender and interculturality makes us pioneers. We aren't seeking punitive measures, but rather to prevent the practice through training and by reaching out to all the communities that are at risk," she says.
Various international institutions have already expressed an interest in Bilbao's strategy. Among them are the German branch of UN Women International, in order "to work with the refugee population," and the Hamburg-based World Future Council.
Thousands at risk
Meanwhile, 223 girls under 15 years of age are still at risk of suffering FGM in Bilbao; the figure jumps to 900 in the Basque Country and 17,000 throughout Spain. More than 200 million women alive today have already been mutilated in the 30 countries in Africa, Asia and the Americas that practice the dangerous tradition of removing some or all of women's external genitalia, according to UNICEF.
"A lot of people think that if your wife isn't mutilated she'll be a nymphomaniac because you'll never be able to satisfy her sexual appetite, and that she'll cheat on you," says Seydou Togola, who is the president of the Association of Malians in the Basque province of Biscay. He is also one of the eight men trained to be an active agent for FGM prevention. In his case, neither his wife nor his daughter was mutilated, but he said he wasn't previously aware of the gravity of the problem.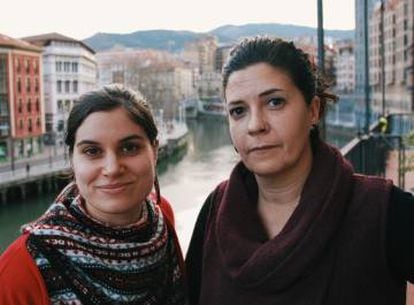 "We have to eradicate it, it's a form of aggression against women and it harms their health," says Togola, adding that now he understands why other families from Mali avoid bringing their daughters home during vacations. "Many are afraid that during the summer their aunts or grandmas will mutilate them to keep traditions alive and to cleanse them."
Doctors of the World has launched an awareness campaign that encourages families who plan to visit their countries of origin to sign a contract with pediatricians, agreeing to bring their daughters in for a medical check-up upon their return to Spain.
"The project is called Un viaje con compromiso (or A trip with a commitment) and it helps families use all available means in their countries to prevent more girls from being mutilated," say the organizers.
"We don't want any of this to turn into a motive for cultural rejection. We want to focus on gender and respect for cultural diversity," adds Mota Gago, the organizer in Bilbao.
Marisa Sanz, who works for Doctors of the World in the Basque Country and headed the region's first comprehensive study on FGM, notes that "nobody wants to make their daughters suffer gratuitously, but they are completely unaware of how far-reaching the consequences are."
English version by Alyssa McMurtry.
"I was mutilated; my daughters never will be"
"The bad luck for mutilated women is that no one waits until we are 18 years old to ask us if we want it or not," says Fama Mballo from Senegal.
When she was four years old she traveled with her mother and sisters from Dakar to the south of the country to meet her grandmother.
"It was then that they mutilated us. They didn't even ask my dad what he thought about it. One day they do it, and your life is changed forever."
However, it was good luck that brought Mballo to a sexuality workshop hosted by Doctors of the World in the Basque Country after several years in Spain, and during her first year in Bilbao.
"A church that I was in contact with recommended that I go to the NGO's activities so I could meet people and learn new things," she said.
That day, she learned where her vaginal pain was coming from, the reason for all the infections, why childbirth was so difficult, and how she could improve her health. Before that day, she thought all women had to deal with similar problems.
"The subject is a taboo in Africa. I had never talked about it, and especially not in public."
Now she leads presentations, workshops and debates about FGM. She has been a volunteer with Doctors of the World in the Basque Country since 2012 and works to prevent and raise awareness about the dangerous practice. It was her testimony that changed Lamine Diawara's opinion on the subject.
"What hurts the most isn't the body, it's the mind, the humiliation that comes with having so many limits placed on our lives," she says. Mballo hopes that "more women in Africa will come out of the closet and start breaking the taboos."