Gender violence in Argentina
Archbishop blames murder of women on "disappearance of marriage"
Amid outcry over Argentina's femicide rate, cleric says matrimony is now a "provisional bond"
The recent spate of highly publicized murders of women in Argentina is due to the decline of matrimony, an institution that has become a "provisional bond," according to the Archbishop of La Plata, Héctor Aguer, one of the most conservative members of the Roman Catholic Church in the South American country.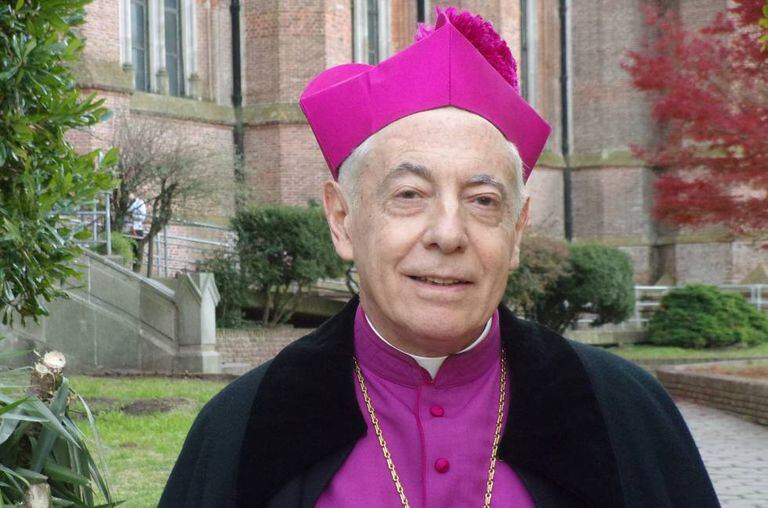 This is not the first time Aguer has blamed supposed declining moral standards as the cause of Argentina's woes. In August he railed against the "culture of fornication and petting" and the "records of young ladies who change boyfriends."
In his latest outburst, given in an interview earlier this week on Argentinean station Radio Ciudad, the archbishop said that marriages "do not last," and that this has led to "violence [against women] that didn't exist before."
The murders of 230 women were recorded during the first 10 months of 2016, according to one NGO
His comments contradict the views of #NiUnaMenos, the social movement whose slogan is "not one less" and that has organized huge demonstrations against gender violence in Argentina and other countries in the region.
The murders of 230 women were recorded during the first 10 months of 2016, according to La Casa del Encuentro, an NGO that works with women who are victims of violence. A woman is killed by a man every 31 hours in Argentina, 65% of them at the hands of their partner or ex-partner, with the remainder murdered by other family members, neighbors or acquaintances. Monsignor Aguer attributes this to the dissolution of marriage as the basis of society.
"Marriage dignified women, it put them in a position of equality with men. Today's laws mean that marriage has become a provisional bond. Marriage provided stability to families and supported women. There never used to be violence like we see today, I don't remember anything like this," said Aguer in an interview with Radio Ciudad. "Marriage doesn't last. Today the tendency is not to get married and so it has been devalued. There is no longer husband and wife, there are simply ex-boyfriends, ex-girlfriends, ex-partners," he said.
The cleric went on to blame pedophilia on the decline in marriage. "The majority of sexual abuse of children takes place in the home, mainly by step-fathers, the partners of women, although sometimes it is the father himself. All this has to do with the dissolution of the family tie that was founded on an indissoluble marriage," he insisted.
Aguer then aired his views on homosexuality, denying that Pope Francis was "gay friendly" after his comments that homosexual men and women should not be marginalized by the Roman Catholic Church. "Nobody is a friend or an enemy of gays. There is Church doctrine on this, which both Bergoglio [the Pope] and I both respect. And that doctrine has not changed. Homosexuals are required to be celibate and to control themselves," he said.
Aguer has previously criticized same-sex marriage, describing it as "fornication against nature." This prompted a rebuke from the head of Argentina's Human Rights Secretariat, Claudio Afruj, who said: "His position is authoritarian, discriminatory, and deserves our total rejection. He is the antithesis of Pope Francis and his thoughts are individual and not institutional."
The cleric has also been criticized by Argentina's National Institute against Discrimination, Xenophobia and Racism (INADI).
English version by Nick Lyne.