Charity fraud
Judge orders parents of sick girl to pay €1.2 million civil liability bond
Couple allegedly fraudulently raised nearly €1 million for cutting-edge treatments for their daughter
The parents of a sick child accused of charity fraud and who had been planning to flee Spain have been ordered to post a civil liability bond of €1.2 million. The judge overseeing the investigation into the allegations against Fernando Blanco and Marga Garau, the parents of eleven-year-old Nadia who suffers from the rare disease trichothiodystrophy (TTD), has ordered the father to continue to be held on remand and for the mother to be stripped of custody rights.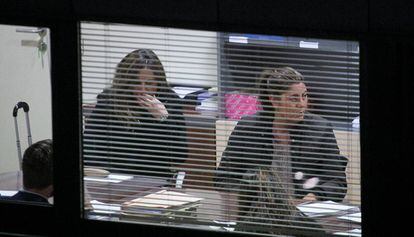 Blanco and Garau had been organizing charity drives since 2008, allegedly to pay for cutting-edge medical treatment of a disease, which can delay development and cause intellectual disability.
The investigation now shows that the couple collected €918,000 over this period of time, only a fraction of which was used for Nadia's medical therapy.
The investigation shows Nadia's parents spent a total of €295 on medication for her
Wiretaps of conversations between the couple show Blanco was considering escape just hours before the Catalan regional police located and arrested him on December 7 in La Seu d'Urgell.
The judge has ordered Nadia to remain in the custody of her aunt, who lives in Mallorca. The child's mother will be allowed to visit her under supervision.
EL PAÍS and two other media outlets uncovered the fraud shortly after a donation drive in November that raised €153,000 in just four days through a television and social media campaign.
The investigation shows that between 2012 and 2016, Nadia's parents spent a total of €295 on medication for her. In the meantime, a search of the family home produced a collection of luxury watches valued at €50,000. The rent on their expensive home was being paid by the charitable foundation that they set up to manage the donations.
Investigators have concluded that Blanco and Garau were living off the donations, as they were both unemployed. Blanco has a history of fraud and has served prison terms for swindling his employers.
If the couple are unable to post the €1.2 million civil liability bond, required by prosecutors in the event of a conviction, a court will arrange for their assets to be seized.
English version by Nick Lyne.