MEXICO
Disgraced Veracruz governor escaped using government helicopter
Interim PRI chief claims he had no knowledge of federal arrest warrant for Javier Duarte
In the latest embarrassment to Mexico's embattled President Enrique Peña, it has been revealed that Javier Duarte, the disgraced former governor of the Mexican state of Veracruz wanted by Interpol and the Mexican authorities in relation to embezzlement and money laundering accusations during his time in office, fled justice on October 15 in a government helicopter facilitated by his successor.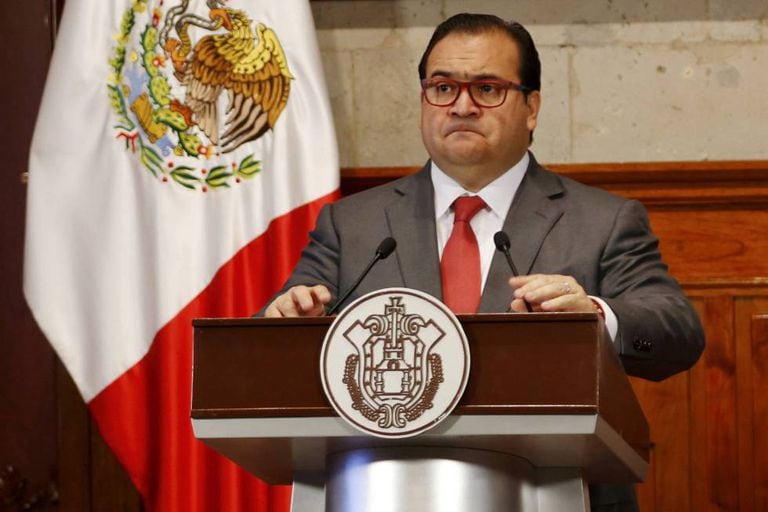 "He requested it to go to the airport and I said he should be treated as a governor. I didn't know there was an arrest warrant out on him," said Flavino Ríos, the interim governor of the eastern state who helped Duarte aboard the helicopter.
Corruption scandals, hundreds of bodies found in mass graves, human right violations, thousands of disappeared people and hundreds of killings of women have marked Duarte's time in office, an official once named by Peña Nieto as a member of a new generation of politicians who were going to change Mexico. According to Mexico's Finance Ministry, Duarte left Veracruz with a public debt of $837 million. He resigned from his post as governor of Veracruz on October 12 to face over 50 allegations against him.
The PRI has lost control of Veracruz after more than eight decades
Over the past months, Duarte has been investigated over allegations, among others, that he set up a network of companies that embezzled at least $26 million since he took office nearly six years ago.
"If I had known what was going on I wouldn't have accepted the post of governor, I wouldn't have known how serious the crisis was," said Ríos on Monday in a radio interview. The decision to appoint Ríos, a veteran of the ruling Revolutionary Institutional Party (PRI) in Veracruz, was heavily criticized by opposition parties, who said Duarte's replacement should have been decided by the state Congress rather than a PRI-controlled commission.
In September, the PRI suspended Duarte's party membership, the first time the party has done so, according to PRI President Enrique Ochoa Reza.
Duarte is accused of embezzling $2 billion since he took office nearly six years ago
Interior Minister Miguel Osorio Chong has denied the possibility that Duarte escaped with help from the national government, adding that there are no records of the former governor leaving the country.
On November 30, Miguel Ángel Yunes of the conservative PAN will take office as the first non-PRI governor of Veracruz in more than eight decades. He has pledged to put Duarte behind bars.
English version by Nick Lyne.