Spanish train driver leaves 109 passengers stranded at end of shift
Rail service operator launches a probe, but union says he simply followed safety laws
Spanish authorities are investigating why a train driver left 109 passengers stranded on Tuesday night halfway between Santander and Madrid.
The Alvia train made a stop at Osorno station, in Palencia province, and the driver simply walked away alleging that he had already "exceeded" his regular working hours, Civil Guard sources told EL PAÍS.
A train driver, just like a bus driver or a pilot, cannot exceed the maximum amount of hours allowed. He was observing the law
Union spokesman
Renfe, Spain's rail service operator, has launched an investigation into the case, which it termed "unusual." The train drivers' union said the move had nothing to do with labor demands, and that the employee acted "to ensure safety."
"A train driver, just like a bus driver or a pilot, cannot exceed the maximum amount of hours allowed. He was observing the law," said a union representative.
Renfe has apologized to the 109 passengers who spent two hours at Osorno station in the middle of the night. The train left Santander at 7pm and was scheduled to arrive in Madrid at 11.37pm. But at 9.15pm, the driver stopped the engine and walked away.
"We apologize for the delay and for any inconvenience this may have caused, and remind passengers that they are entitled to a full refund," a company representative told EL PAÍS.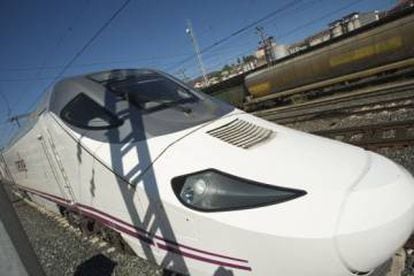 A spokesman for the Civil Guard, which took the driver in for questioning, said that the latter "stated that his working day was over and that there was no replacement."
A loudspeaker announcement initially told passengers that the unscheduled delay was caused by technical problems, but travelers were later told that it was due to the driver's absence."
"They told us that the driver decided to stop because his working day had ended and he didn't want to risk an accident for putting in too many hours," a passenger told the local newspaper Diario Montañés.
Union sources said that the driver was unlikely to be fined, as all he did was follow the law that says train drivers cannot be on the job for more than five-and-a-half hours. He had also alerted the management center to the fact that he would be needing a replacement, but nobody showed up.
A train derailed in Galicia on Friday of last week, killing four people and injuring dozens. The preliminary investigation suggests that the driver was going too fast around a bend. On July 24, 2013, a high-speed train crashed near Santiago de Compostela, causing 79 deaths in what became Spain's worst rail crash in 40 years.
English version by Susana Urra.
More information