ECONOMY
Depreciation of euro helps Spanish exports hit record high in March
Sales to foreign markets surpass €23bn for first time as trade deficit drops to €890m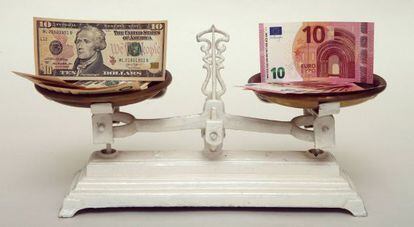 After months of modest results, Spanish goods exports soared in March to reach a new record of €23.2 billion, making it the best export month in the current historical series, said state secretary for trade Jaime García-Legaz.
The figure also represents a 12.5% expansion on the same month in 2014, and coincides with slower growth of imports (6.3% for a total of €24.1 billion).
Other countries that also use the euro export significantly less than Spain"
The positive numbers have slashed the trade deficit to €890 million.
The notable spike in exports has been fueled by the depreciation of the euro, which increases demand for Spanish goods abroad. In March, the euro came close to parity with the dollar, trading at $1.05, and remained below $1.10 for much of April, raising the likelihood that exports will continue to do well for at least a month more.
Exports to other European Union members that are not part of the euro zone grew an annual 17.6%, compared with 9.8% in the latter. Sales in Latin American countries such as Chile, Mexico and Dominican Republic expanded 37%, while exports to Asia grew as well – 33% in China – as did sales in the Middle East (51%), partly thanks to aircraft purchases by Saudi Arabia and the United Arab Emirates.
"Other countries that also use the euro export significantly less than Spain; as is France and Italy's case," noted García-Legaz, who nevertheless admitted that the lower euro helps. "But something more than that is going on with Spanish exports."
According to the trade secretary, that something more is the increased competitiveness of Spanish businesses, accumulated over the last year-and-a-half.
"And not just in terms of price and cost, but also in product quality," he said.