Two Spanish cavers die in Morocco after aid from Madrid is delayed
A lawyer and police inspector are the two victims who went missing last Wednesday
Two of three Spaniards who went missing during a cave exploration expedition in Morocco died over the weekend after waiting three days for rescue teams to reach the rugged mountain area where they had been trapped.
The victims were identified as 41-year-old Gustavo Virués, a lawyer from Cádiz, and police inspector José Antonio Martínez, also 41. Juan Bolívar, another member of the National Police force, was rescued uninjured on Sunday night, authorities said.
The three cavers were reported missing on Wednesday in an area known as the Uandras Canyon, located between Marrakech and Ouarzazate in the south of the country.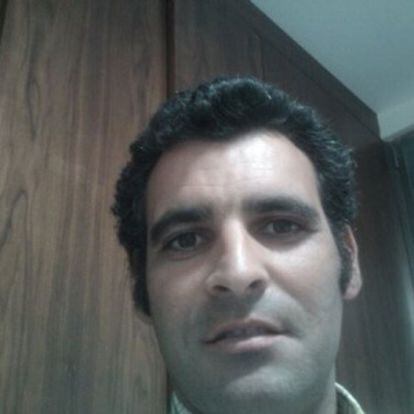 Spain offered help as soon as the three men were reported trapped, and Spanish police were prepared to send a plane with a rescue team on Friday, but Moroccan officials reported that they had the situation under control.
But after Virués' death was reported on Saturday, Morocco gave authorization for a Spanish team to fly in the following day. Seven officers, including three Civil Guard mountain specialists and three officers from the Spanish Police Special Operations Unit (GEO) arrived at the scene at around 5pm on Sunday.
A few hours later Martínez was also reported dead.
The Andalusia Speleologist Federation has also complained that the government in Rabat delayed in accepting help from a 16-member specialized rescue team from Spain. This team had been ready to fly in since Friday.
"Since Friday morning we had been requesting authorization from the Moroccan government, through the Spanish Interior Ministry and Spanish Embassy in Morocco, to participate in the rescue operation as a civilian team. Morocco's reply was that they would take care of it," said José Enrique Sánchez, federation secretary, in statements to EL PAÍS.
Spain offered help immediately, but Moroccan officials reported that they had the situation under control
The area where the men were trapped is especially dangerous for air rescue missions because of its difficult sloping terrain, which varies between 600 and 700 meters. The entire canyon is eight kilometers long.
The three cavers had traveled to Morocco from Seville as part of a nine-member group. They were physically prepared and had the proper equipment to take part in the expedition.
However, they were separated from the group on March 30 and agreed to meet up with the other members that afternoon or the following day. When they didn't show up, the expedition leader filed a report with the Moroccan Royal Gendarmerie and the Spanish Consulate.