DRUG SEIZURE
Spanish sailboat carrying 800 kilos of cocaine seized in Atlantic Ocean
Three suspects caught in international waters trying to bring shipment into Spain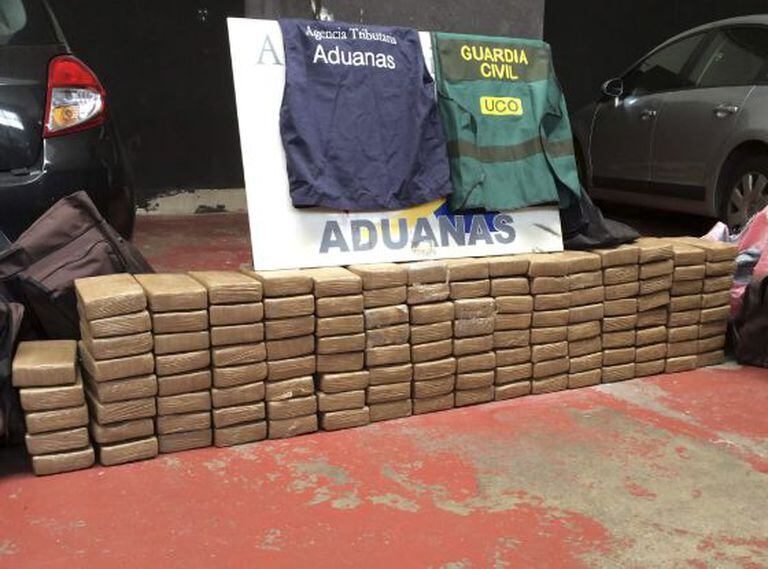 The Civil Guard and police have seized a Spanish sailboat carrying 800 kilograms of cocaine in the Atlantic Ocean, news agency Efe reported.
The raid took place on Monday night in international waters, according to investigators, and it is likely that the drug was loaded on board the sailboat at high sea in line with standard drug ring procedures.
The operation was conducted in partnership with the US Drug Enforcement Administration (DEA).
The vessel was being towed into the port of Vigo and was due to arrive there on Wednesday.
Two men, one of whom was Galician, and a woman were arrested as part of an international operation against drug trafficking coordinated by the Spanish High Court in Madrid, La Voz de Galicia newspaper reported.
The 16-meter sailboat, called the Pandora Lys, is usually berthed in Valencia and was being regularly rented out as a cruise ship for up to eight passengers.
Although the final destination of the shipment has not yet been determined, investigators believe that the three suspects were attempting to introduce it into Spain via Galicia.
This is just the latest in a long list of drug seizures carried out in the port of Vigo each year.