Antonio Banderas returns to native Málaga for Easter vacation
US-based actor and director taking part in city's religious processions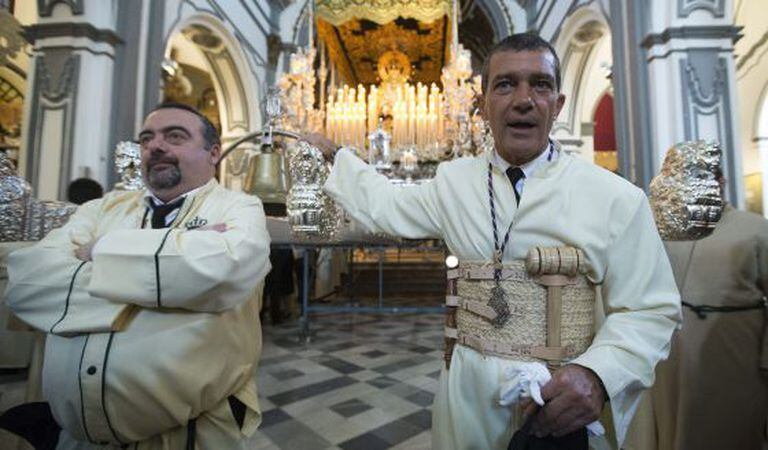 Antonio Banderas returned to his native Málaga once again over the Easter holidays to "rest" and take a break from a packed agenda that includes four movies this year, and to enjoy himself with what he described as "my people."
The Hollywood actor and director, who resides in the US with his wife, actress Melanie Griffith, and their children, is an active participant in the religious processions that take place in his home town every year. This time, he took part in the procession of María Santísima de Lágrimas y Favores, organized by a coalition of religious brotherhoods named Cofradías Fusionadas. Banderas played the role of the steward who guides the throne carrying the Virgin Mary figure through the city streets.
This time, the star of the Zorro film series arrived in Málaga without his "American family."
"The best thing about Semana Santa [Holy Week] is that it is still quite imperfect and there are still many things to be done," he told a gathering of journalists.
Some of his future projects include a movie called Guernica and several television projects.
Banderas, 53, says that despite living abroad he follows current events in Spain. "I'm watching you," he joked.