Cádiz mayor becomes trending topic after criticizing cash-strapped for using Twitter
"As far as I know Twitter costs money," says PP City Hall leader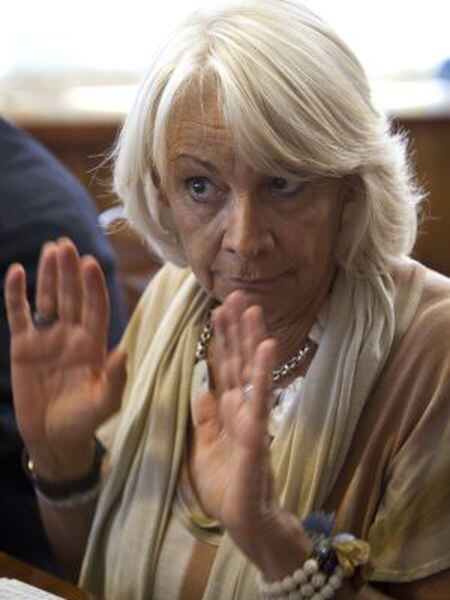 The center-right Popular Party (PP) mayor of Cádiz, Teófila Martínez, inadvertently became a trending topic on the micro-blogging site Twitter on Friday, after making controversial statements about people without means who use online social networks.
"All this Twitter and all this opinion...," she said on Friday during a press conference. "There are people who have come to City Hall to ask for social subsidies for food, and it turns out they have a Twitter account, and as far as I know that costs money."
Martínez became flustered and that point, and, with the aid of her colleagues, clarified that she was talking about the cost of an internet connection, not about signing up for Twitter, which is a free service for all users.
The statements soon spread on the social network, echoing a recent episode also involving Cádiz City Hall. Late last month, a video featuring a street vendor named Inmaculada Michinina calling on the local council to grant more licenses for the street market went viral. Her petition was subsequently hosted on the website Change.org and has already gained support from 80,000 people.
In recent months the City Hall team has had to deal with growing numbers of unhappy citizens who show up at the council sessions to voice their complaints. In early August, Teófila Martínez's administration decided to reduce public admission to the sessions from 174 to 125 people, citing safety reasons because of the room's wooden beams.