TOURISM
Overseas visitors to Spain hit record numbers in June
Country receives over six million tourists for first time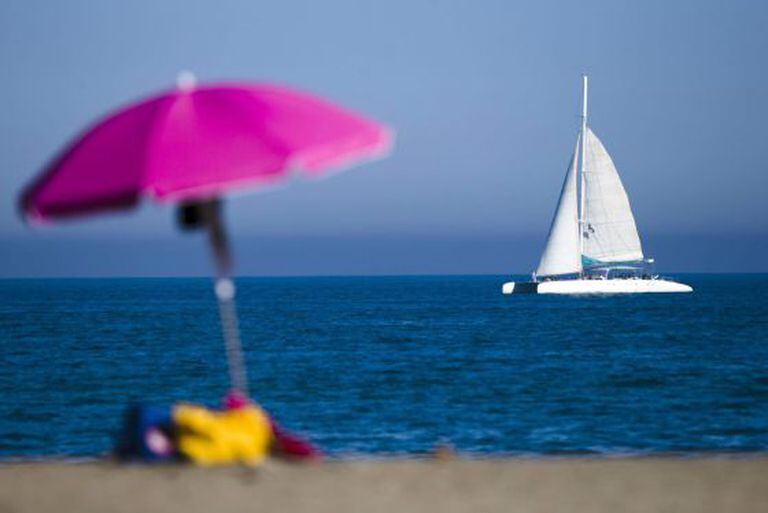 Record numbers of overseas tourists flocked to Spain last month, with the country receiving over six million visitors for the first time in that month.
According to the latest Frontur survey by the Industry, Energy and Tourism Ministry, the number of foreign visitors climbed by 5.3 percent from the same month a year earlier to 6.315 million. "The figure marks a new record high for the month of June, surpassing six million tourists for the first time ever," the ministry said in a statement.
The figures for June came on top of a good performance for the previous month, indicating that the vital tourist industry has overcome the weakness seen at the start of the year as a result of the recession in the euro zone.
June was boosted by increased numbers of visitors from the Scandinavian countries and Britain — Spain's main market — due to unrest in rival markets such as in Egypt and Turkey. In the case of the Scandinavians, the increase was 26.0 percent, while the number of visitors from Britain was up 4.9 percent. Arrivals from Germany, Spain's second biggest market, declined 0.5 percent. The number of Portuguese visitors declined 7.0 percent, reflecting the ongoing economic crisis in Spain's Iberian neighbor.
The areas that most benefitted from the increase in visitors were along the Mediterranean coast, rising 9.8 percent in Valencia, 9.0 percent in the Balearic Islands and 6.7 percent in Catalonia. Madrid suffered a fall of 12.0 percent due to a drop in visitors from the United States and Italy.
In the first half of the year, the number of foreign visitors increased by 4.2 percent to 26.143 million, the second best performance for the period on record. Numbers were boosted by a rise of 33.0 percent in the number of visitors from Russia. The number of Italian tourists declined 1.9 percent, while the number of Portuguese guests fell 6.9 percent.
The number of British visitors in the first half increased by 4.5 percent to 6.178 million, representing 23.6 percent of the total. Arrivals from Germany were up 3.1 percent at 4.283 million, while the number of French visitors increased by 6.1 percent 3.854 million.