US appoints former HBO executive and gay rights activist to Madrid embassy
Spanish government says arrival of another non-diplomat is proof that relations with Washington are running smoothly Costos expected to take keen interest in digital piracy issue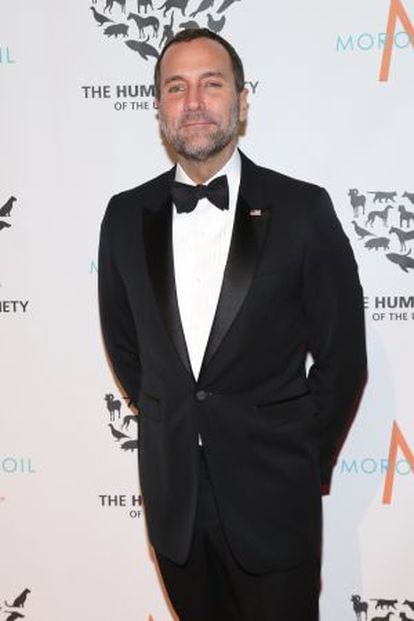 The new US ambassador to Madrid is an HBO executive, gay rights activist and a defender of animal rights. Barack Obama has opted for the unorthodox choice of James Costos to replace Alan D. Solomont, whose term finishes at the end of the month.
If the US Senate poses no objections to Costos's ratification, he will take up his post after the summer and could attend the October 12 Columbus Day celebrations.
The Foreign Ministry, which has been pressured to give its blessing, is under no doubt as to how Costos came to be appointed. In a list of donors who contributed to Obama's re-election campaign published in The New York Times, Costos comes in at number 39 of more than 300 with $1.1 million. His partner, Michael Smith, occupied sixth place with $2.3 million. Furthermore, the couple hosted campaign events at their Los Angeles and Manhattan homes.
It is nothing new for the White House to reward generosity with a foreign embassy: Solomont was a Democratic Party treasurer and one of its most effective finance chiefs of recent years.
The Spanish government does not seem overly concerned that the US Embassy is a seat for sale. Quite the opposite in fact. Diplomatic sources says that this proves that bilateral relations are in a purple patch and there is no reason for the US to send a more experienced diplomat. Costos is no wet-eared novice though: he graduated in Political Sciences from the University of Massachusetts in 1985.
Spain was removed from the USTR's so-called 301 List in 2012
But Costos's current job has also not gone unnoticed at the Foreign Ministry: Vice President, Licensing & Retail at HBO. Although Spain was removed from the US Trade Representative's so-called 301 List in 2012 after the approval of a digital copyright infringement law, this does not mean Madrid is out of the woods on the issue. The last blacklist, published a month ago, did not feature Spain but the country remains under close scrutiny. "We don't think this has been a determining factor, but there is little doubt that [Costos] will be particularly interested in the matter," said diplomatic sources.
Costos's tenure in Madrid also coincides with negotiations over an EU-US free commerce agreement, with the European cinema industry having placed itself on a war footing over the issue of cultural exception.
As of last May, Costos has also sat on the board of the Humane Society of the United States, the largest animal protection society in the US, leading anti-bullfight campaigners to view him as an ally, although his boss, Secretary of State John Kerry, is a fan of the Sanfermines bull-running festival in Pamplona.
Smith, meanwhile, is far from the silent partner: he has more direct relations with the White House and Michelle Obama in particular. While Mariano Rajoy waits for his invitation to the Oval Office, Smith can tell him what it looks like: he decorated it.