Residents call for end to air shows after fatal crash in Madrid
Locals complain that planes "fly extremely low over our houses"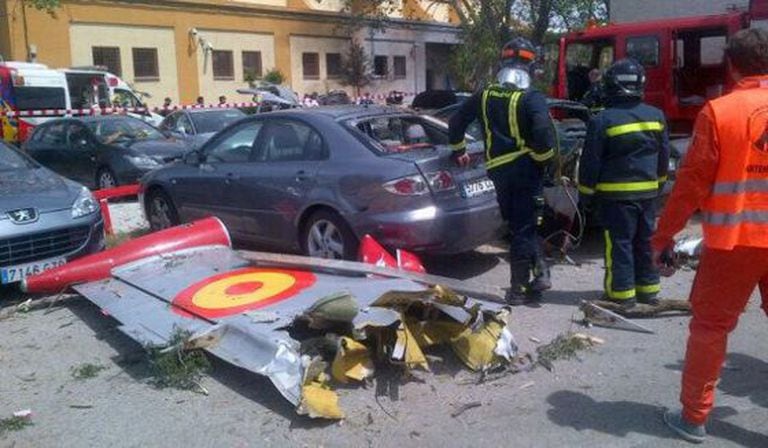 Residents in the Cuatro Vientos neighborhood in Madrid have called for an end to aircraft exhibitions at the aerodrome located there after a fatal crash on Sunday that killed a pilot, left 18 people injured and caused a massive explosion. Employees said after the accident that the stricken craft narrowly missed the aerodrome's main fuel dump.
"Several years ago the Madrid regional government promised to put this airport somewhere safer and that the exhibitions would be moved to Getafe," the Carabanchel Alto Neighborhood Association said in a statement. "We reiterate the necessity to remove this danger from the area around our homes."
The aerodrome hosts a monthly exhibition featuring vintage military jets, which the association said "fly extremely low over our houses."