Unsporting governance
Brussels probes Real Madrid for possible receipt of illegal state aid
Commission looking into whether Madrid City hall inflated value of old debt with the club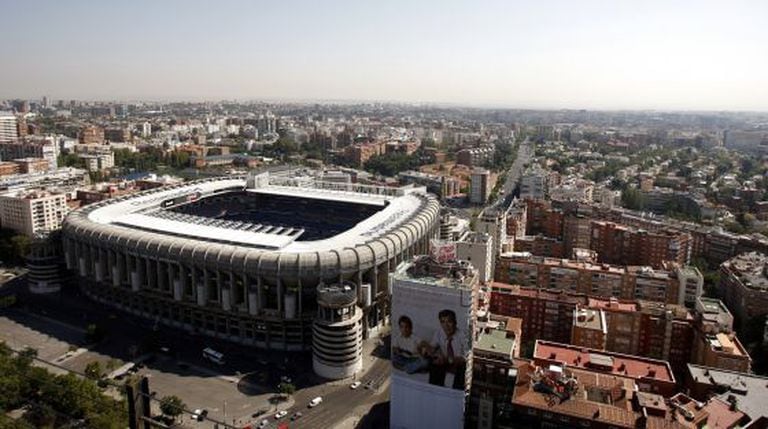 The European Commission (EC) is investigating whether Real Madrid soccer club received illegal public subsidies in connection with an extension to its famous Santiago Bernabéu stadium in the heart of the Spanish capital's business center, an EC spokesman said Wednesday, confirming a report by UK daily The Independent.
The newspaper said the probe consists of determining whether Madrid City Hall had overestimated a debt with the club in conceding it land in the Paseo de Castellana adjacent to the Bernabéu stadium, where Real Madrid plans to build a 12,250-square-meter hotel and shopping mall complex.
European soccer clubs are subject to Financial Fair Play regulations that prohibit the receipt of any state aid. Bloomberg quoted EC spokesman Antoine Colombani as saying the Commission's competition department had also opened a probe into other soccer clubs. "Real Madrid is one of the clubs we are looking at," Colombani told reporters. "At this stage, we are just analyzing the information we have."
Madrid City hall authorized Real Madrid's plan to build the commercial annex to its stadium in November 2011. The plans also include the construction of 600-space underground parking lot. In exchange for conceding the land, Real Madrid agreed to give up an existing extension to the stadium that will be knocked down to make way for a 5,126-square-meter park. As part of the deal, the soccer club also ceded land it owns in Carabanchel, another part of the capital. In addition, City Hall will receive compensation in cash from the club of 6.6 million euros.
The 2011 agreement required the municipal government and the club to resolve outstanding issues relating to earlier property deals between them. In 1998, City hall ceded a 70,000-square meter plot of land in Las Tablas, valued at the time at 488,000 euros. However, the land in question was earmarked exclusively for public use. In order to compensate Real Madrid, the municipal government agreed to recognize a debt with the club for the plot in Las Tablas, which 13 years later was valued at 22.7 million euros, thereby, sparking the accusation of illegal public aid.
Real Madrid on Wednesday denied that it had received any preferential treatment with City Hall in their property dealings, which have "always been subject to the legislation at the time."
Valencia soccer club has also been accused of having received state aid, while the EC commissioner for competition, Spaniard Joaquín Almunia, last month said Brussels had also opened a probe into five Dutch teams, including PSV Eindhoven for the same reason.