Marcelo latest Real Madrid star caught offside in his car
Brazilian player found to be still driving after passing legal limit of license points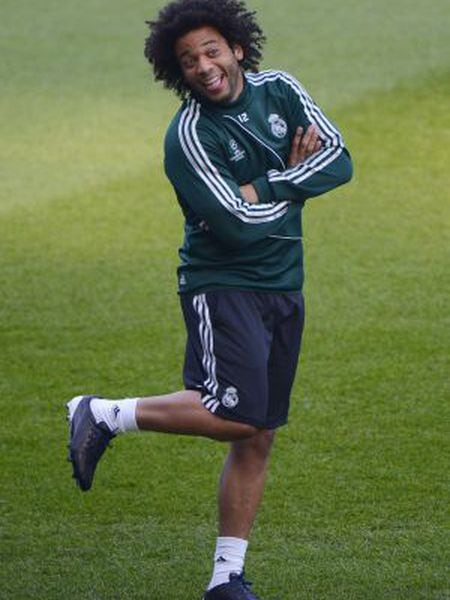 Real Madrid's team bus is likely to be in demand as the list of players facing driving bans and possible jail sentences grows by the day. After Karim Benzema and Michael Essien were caught speeding last week, while a third heavy-footed player in the same procession clocked driving at 260kmp/h remains unidentified, Brazilian defender Marcelo was on Wednesday found to be driving despite having reached the limit of points on his license.
On Thursday the player was fined 6,000 euros after a speedy trial in Madrid.
Benzema, who was tagged doing 216kmp/h in a 100 zone, faces the same punishment.
According to data from the DGT highway agency, Marcelo's license points were obtained for speeding, failing to wear a seat belt, using a cellphone while driving and being over the drink-drive limit.
Benzema faces a trial is scheduled for March 26, the date of the France-Spain qualifier for the 2014 World Cup. Apart from the unlikely possibility of jail time, the player will face a fine and the suspension of his driver's license.