Valencia "yummy mummies" raise enough money to hire school bus
Women in crisis-hit town stripped off for erotic calendar to drum up funds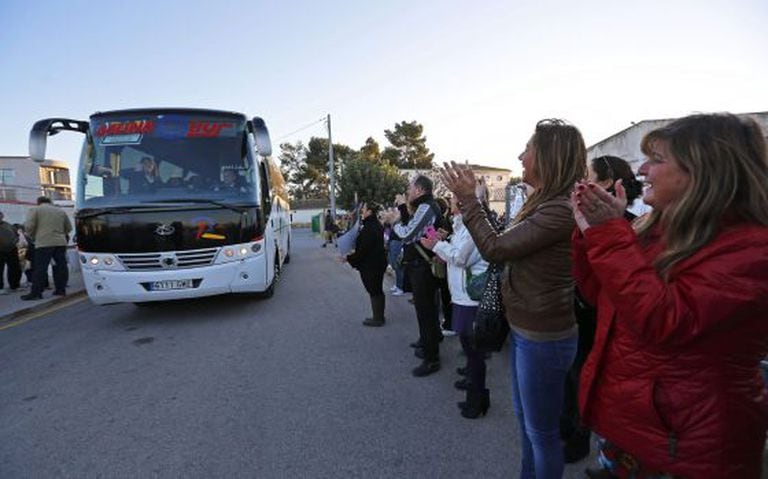 When wide-reaching public-spending cuts left a group of elementary school pupils in the town of Montserrat (Valencia province) without their school bus, a group of mothers decided that they weren't going to take the inconvenience of having to make the six-kilometer journey on foot every day lying down.
So how did the women, dubbed "yummy mummies" by the press, decide to raise money for their youngsters? By posing wearing little or nothing for a calendar, which they then put on sale for five euros.
Fast forward a month, and of the 3,000 copies they had made of the calendar, 1,800 have been sold. That's given them enough cash to pay for a school bus for the children for the next three months. The first bus journey for the kids since the cutbacks came into effect was taken on Monday.
"It's the best Kings' Day gift we could have given the children," said Silvia Cisneros, who proudly explained that she was the December calendar girl.
Speaking to reporters the women said that they were "very happy" that they had raised enough money so that 35 of the more than 80 children affected by the cuts are able to take the bus once more, and made clear that they were planning to continue with their protests in an effort to force the region's education department to make a U-turn.