How the Spanish Tax Agency followed the trail of Shakira
The authorities in Spain know more about the Colombian singer than any tabloid journalist. With the devotion of a diehard fan and a detective's eye for detail, Inspector Susana C. has pieced together the life of the superstar, exposing the structure of her business empire and cornering her for tax evasion to the tune of €14.5 million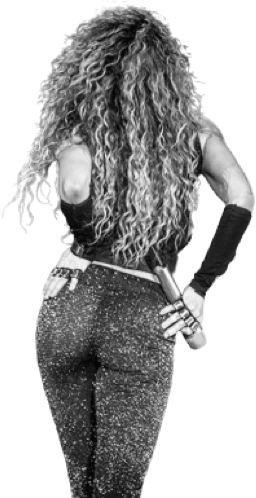 How the
Spanish Tax Agency

followed the trail of
Shakira
Ir al contenido

Inspector Susana C. delved deep into the workings of Shakira's day-to-day life in Barcelona in a bid to prove that her main place of residence was Spain, where she failed to pay tax, and not, as the Colombian singer claimed, the Bahamas.
The inspector knows that Shakira received private French lessons, that her zumba teacher was called Betsie, that she got her hair done twice a week, and that her expenses at El Corte Inglés, restaurants and hotels were paid by her assistants using American Express credit cards. She also discovered that when she went to the Teknon medical center where her children were born, she did so under the pseudonym of Sila Prieto.
Shakira's real name is Isabel Mebarak Ripoll; that is the name she uses for her tax returns. According to the extensive report drawn up by Susana C., and to which EL PAÍS has had access, Isabel Mebarak Ripoll settled in Spain in 2011 after beginning her relationship with Barcelona soccer star Gerard Piqué.
First she rented a place from the long-distance swimmer David Meca. Later, she moved to the center of Barcelona with Piqué where they lived until buying a house together in the exclusive Esplugues neighborhood, near Barcelona FC's Camp Nou soccer ground.
Like a Spanish Colombo, Susana C. established the singer's movements between "clinics, beauty centers, recording studios, promotional events and interior and fashion stores." She also tracked down the social media sites – with names such as I Love You To Death – used by the artist's fans who tag her every move. Ironically, their zeal has helped to stack up the evidence against her. In 2011, these sites indicated she was in Spain 60 times – far more than in any of the 37 other countries she visited that year, none of which happened to be the Bahamas.
No show in Nassau
The Caribbean island of Nassau occupies a central place in this story that, according to the inspector, has also been shaped by a total lack of cooperation from Shakira. Instead, the singer is said to have stuck steadfastly to her version of events despite providing no evidence to back it up – namely, that she did not become a resident in Spain until the end of 2014 when she was already the mother of her first child, Milan, and pregnant with her second, Sasha. Until then, the artist maintains she lived in a house bought in Nassau for $1.1 million, providing a permanent residence permit granted by the Bahamas in 2007 as proof. However, as Susana C. points out, the only requirement for such a permit is the purchase of property; the more expensive the better, because "if it exceeds a certain amount, the paperwork is pushed through faster."
Spain's head tax office began to feel like a war room. Shakira provided electricity and water bills as well as proof of payment for cable television services in Nassau. But it turned out that these bills had been paid by a company and the people running them up were the employees she had hired to take care of the property.
Central to the investigation was Shakira's former partner and manager, Antonio de la Rúa, who voluntarily came forward with information. Their love story came to an end in 2010, the year Shakira met Piqué while recording the music video for Waka Waka, which coincided with the 2010 World Cup in South Africa, which was won by Spain. After being ditched as Shakira's manager, De la Rúa filed a lawsuit in New York, demanding $100 million from the singer for helping to create "the Shakira brand." Susana C. got hold of his court statement, in which he said he would keep the Bahamas' house and that Shakira had "sent her assistants to collect her belongings."
Bureaucracy alone has flagged up the fact the Bahamas residence was used merely for fiscal purposes as residents in Nassau are not required to pay tax on income earned elsewhere. But it is Shakira's personal life that has served to complete the puzzle. The inspector claims to have a clear picture of Shakira's private world – involving her parents and siblings, her assistants, the director of the Barefoot Foundation, not to mention the accountants, stylists, producers, friends from the US and even her trusted doctor in Colombia. All of them, at some point between 2011 and 2014, paid her a visit in Barcelona; and most came from the US. "If she really lived in the Bahamas, it would have been much easier for them to visit her at her Nassau residence," Susana C. writes in her report.
Telltale signs
But Shakira was not in Nassau for even a day during that period. Nor has she provided any evidence, such as airline tickets, that she was. And, as the inspector points out, she does not have "any professional, family, personal or social ties" with the Bahamas. During the period under investigation, she traveled all over the world to give concerts, record shows and shoot commercials. But, no matter how long some of those trips were – she was in the US, for example, for several weeks a year to record the talent show, The Voice – the tax authorities consider them to be "sporadic absences." At the end of the day, when the work is done and the vacations over, home is Barcelona. But Susana C. still had to prove that Shakira spent half the year in Spain plus the requisite one day – the criteria to be considered a tax resident.
Information on the singer's visits to both a beauty salon in the upmarket neighborhood of Sarrià in Barcelona and the Teknon medical center were obtained. Getty Images, which regularly photographs her professional and personal life, was asked where and when certain pictures were taken. Data was compiled on the concerts organized by Live Nation in Barcelona, Madrid, Valencia and Bilbao in 2011, a big year for Shakira as she completed her Sale el Sol world tour. The inspector also established the exact days she rented the Mandinga recording studio in Sant Feliu de Llobregat that belongs to the Muñoz brothers from the Estopa rock band while the Codorníu wine and cava company revealed the dates when Shakira recorded a music video with Maná in the Cavas Rondel del Penedès in Barcelona.
It was also established that Shakira's hairdresser did her hair at her Esplugues home twice a week, free of charge. And the children's elite school let it be known that Shakira was one of those regularly dropping her kids off in the morning and also the one who would "usually" go to the parents' meetings.
Credit cards have also been essential to building the case against the singer. Shakira's brother Antonio, whom Shakira identified during the inspection as "coordinator of her security teams," and three of the singer's assistants spent €418,046 in 279 establishments over four years in Barcelona. The payments correspond to services used by people who are, in theory, US residents but above all by the singer herself – restaurants, pharmacies, cabs and hotels; and also Anna Kieser, the trainer who "got her in shape after the pregnancy," according to the report. A bill from the Santo Mauro Hotel in Madrid, paid for with the card of a collaborator, literally states: "Paid for by Shakira."
The result of Susana C.'s detective work is a blow-by-blow account of Shakira's life, which is exhausting just to look at. The tax authorities are trying to prove that her base camp was always Barcelona during the period under investigation, despite her trips abroad. In 2012, for example, Shakira went to FIFA's Ballon d'Or football gala in Zurich and the NRJ Music Awards in Cannes; she recorded a commercial for Puig in South Africa, had a break in Italy with Piqué, went to California to record the music video Addicted To You, attended the Summit of the Americas in Colombia, visited her family in Miami, accompanied Piqué to the UEFA Euro 2012 soccer championships in Poland, recorded the auditions for The Voice in the US and even gave a concert in Azerbaijan. She spent August away from the cameras at her in-laws' home in Cambrils in Barcelona, pregnant at the time with her first child, who would be born on January 22, 2013.
The big tax dodge
The other years follow a similar pattern from which Susana C. was able to reconstruct Shakira's global business empire, consisting of up to 14 companies, some in tax havens that turned out to have no staff or material substance, suggesting a smokescreen to hide Shakira's millions. The first clue that led to the unraveling of this opaque structure was once again given by the singer's former lover and manager, Antonio de la Rúa.
The key year is 2008 when Shakira handed over her image rights to a company in the British Virgin Islands, which transferred them – for one euro – to another company in Luxembourg. It was this Luxembourg company called Ace Entertainment that signed a contract with Live Nation, which guaranteed Shakira €300 million over 10 years. Her first tour with Live Nation was Sale el Sol. The singer reached an agreement with the Luxembourg authorities to pay 2% tax on her profits. The rest made its way back to the British Virgin Islands and, from there, to a company in the Cayman Islands called Carpe Diem, which moved the money into the singer's pocket.
The tax authorities conclude that Shakira is guilty of evading tax on both her income and assets over a period of four years. However, her highest-earning year, 2011, when she was riding high on the success of the World Cup and her world tour, is not liable for prosecution because the statute of limitations for those alleged tax offences has expired. The singer has already paid the €24 million she failed to pay during that year in tax to settle the matter. Meanwhile, the authorities are focusing on 2012, 2013 and 2014. In those three years, Shakira made a profit of €34.9 million and failed to pay €14.5 of that to Spain's state coffers. She is now being charged with six counts of fraud. Last summer, she testified before the judge and continued to claim that she did not live in Spain; that she did not live anywhere in particular, in fact; she was here and there, she said – "a nomad with no roots."
Credits
Coordination and format: Guiomar del Ser
Graphics: Artur Galocha
Art Direction: Fernando Hernández
Design: Ana Fernández
Front-end: Alejandro Gallardo
English version by Heather Galloway.