ANIMAL rights
Animals to stop being "objects" under Spanish law
Unanimous support in Congress to reform legislation and bring Spain in line with other EU countries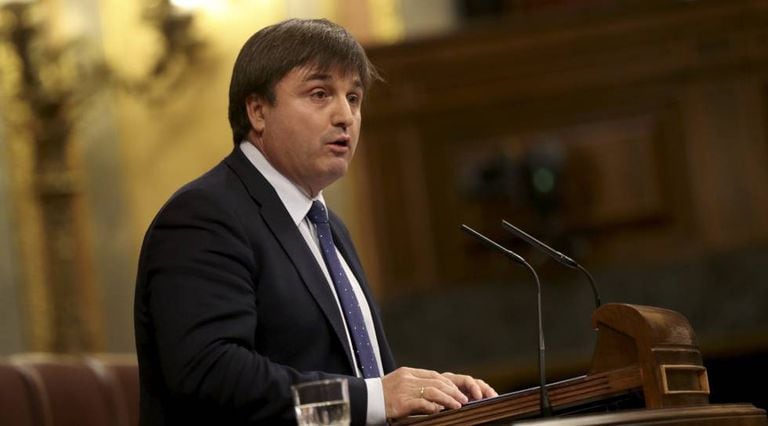 Spanish Congress on Wednesday agreed to launch a legal reform that will redefine animals as sentient beings as opposed to inanimate objects, as is the case now under national legislation.
The bill was proposed by Avelino de Barrionuevo, of the ruling Popular Party (PP), and debated on Tuesday inside the lower house, where it garnered unanimous support from all political groups. The initiative was approved on Wednesday and will now undergo parliamentary procedures before becoming law.
Animalist Party
In order to bring Spanish legislation up to speed with other European countries, it will be necessary to tweak the Civil Code, the Mortgage Law and the Civil Procedure Law.
From a legal standpoint, animals are currently considered assets, just like a refrigerator or a television set, and as such may be seized. The law also does not contemplate what happens to the pet in the event of a family breakup.
Few deputies
Yet for all the social interest in the issue, there were no more than 50 deputies present at the time of the debate – 10 of them from the PP.
Still, the overwhelming support for the initiative is a welcome change for the minority government of Mariano Rajoy. Following months of political disagreement, the scene on Tuesday was eerily placid.
There was not even talk of Catalonia – that is, until a representative for the Catalan Republican Left (ERC) got up to speak and noted that Catalonia was first to pass legislation of this nature, back in 2006.
The issue of bullfighting was also brought up by the opposition.
"If they are now 'sentient beings,' does a bull not feel?" wondered Sergi Miquel, a deputy in Spanish Congress for the European Democratic Party of Catalonia (PDeCAT) – the party of ousted Catalan premier Carles Puigdemont.
From a legal standpoint, animals are currently considered assets, just like a refrigerator or a television set
Catalonia banned bullfighting in 2011, although it did not ban other controversial forms of entertainment with bulls that are popular during local fiestas. In 2016, Spain's Constitutional Court struck down the Catalan ban on bullfighting.
A deputy for Unidos Podemos, Juan López de Uralde – a former head of Greenpeace Spain – reminded the PP that it once defended amputating hunting dogs' tails.
Guillermo Díaz, of Ciudadanos, noted that every year 140,000 animals are abandoned in Spain, and added that the individuals who recently pushed a wild boar over a cliff in Asturias will get away scot-free.
Meanwhile, the Socialist Party (PSOE) said that 40% of Spanish homes have at least one pet, and that households spend an average €1,200 a year on their upkeep.
The Animalist Party (PACMA), which has no congressional presence, said that the new law will fall short. Animals will "continue to be property that can be bought and sold, used in shows and exploited. They will continue to be things."
Part of the opposition suggested new measures such as lowering VAT at veterinary clinics, stop considering bullfighting a Cultural Asset, eliminating public subsidies for that sector, and cracking down on the import of animals obtained from questionable sources.
English version by Susana Urra.