Festivals in Spain
Tomatina doppelgänger: mystery solved
After five-year search, woman finds her lookalike, who hails from Miami and is not related to her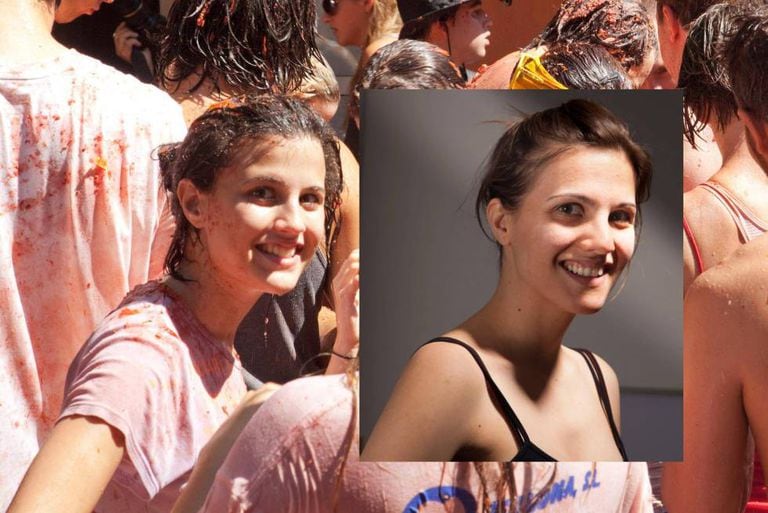 After five long years, the search is over. Madrid photographer Eva Casado has finally located her doppelgänger – a girl who appeared in a photograph that was published in 2010 alongside an article about the Tomatina tomato throwing festival in Buñol, a town in the Mediterranean region of Valencia.
After a huge online response to a Facebook post, Casado has discovered that the mystery girl at the festival lives in Miami.
"She got in contact with me on Facebook and sent me her own photos of the Tomatina from that year," said Casado in a message on the social media platform in which she also thanked the more than 85,000 people who had shared her message about her search for the girl with whom she shares an uncanny resemblance.
Casado's double is not related to her in any way, is younger than the photographer, and did not wish to reveal her identity.
"When she saw the photo, she was as shocked as me," said the photographer referring to the image (above) she created to highlight the uncanny resemblance between the two.
By discovering the identity of her doppelgänger, Casado has solved a mystery that started after her cousin spotted a photo of the other woman in a magazine article about the Tomatina festival while he was on an airplane, traveling from Mexico to Spain.
She had wanted to learn the resemblance with her doppelgänger was simply genetic chance or if the other woman was in fact her twin sister.
"I discovered that there had been robberies of babies in the hospital where I was born," she wrote in her original post about the mystery in which she speculated the woman she was looking for was in fact a long-lost sister. That has now been proven not to be true.
English version by George Mills.