TERRORISM
British PM praises Spanish 'skateboard hero' who died in London terror attack
Theresa May highlights "heroism" of people like Madrid's Ignacio Echeverría, who confronted assailant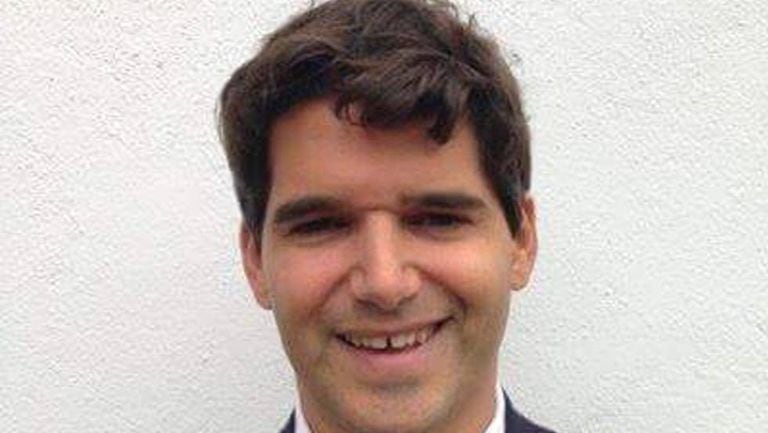 British Prime Minister Theresa May on Monday praised the "heroism" of people such as Ignacio Echeverría, a Spaniard dubbed the "skateboard hero" after he faced up to a terrorist during the attack at London's Borough Market on June 3, and who subsequently died from his injuries.
"At London Bridge we saw a Spanish banker tragically killed as he rushed to the aid of a woman being attacked," said May, addressing parliament to discuss last week's European Council meeting and the future rights of EU citizens living in the UK.
We must come together to defeat the hateful and extremist ideologies that inspire these attacks
British Prime Minister Theresa May
"These moments of heroism show how – far from dividing us – such attacks on our way of life will only ever serve to strengthen our shared unity and resolve," she said.
Stressing the need for international cooperation to fight terrorism, May also praised a Romanian baker who fought the terrorists and gave Londoners shelter inside his bakery.
Echeverría, who was living in London, died at the age of 39 during an attack in which three terrorists plowed their vehicle into pedestrians on London Bridge, then got out and stabbed passersby indiscriminately.
Relatives of Echeverría, whose family lives in the Madrid suburb of Las Rozas, later said that he had died after trying to help a policeman, not a woman as they had initially claimed. They said they were initially afraid that the terrorists might go back for Echeverría, who was officially missing for several days, if they learned that he had helped a police officer.
Spanish cartoonist Malagón's homage: "Not all heroes wear a cape, some travel by skateboard." "RIP Ignacio Echeverría, my humble tribute."
May told parliament that at the latest meeting of the European Council she argued that "we must come together to defeat the hateful and extremist ideologies that inspire these attacks. And to stop the internet being used as a safe space for extremists."
The British leader also thanked the solidarity expressed by European colleagues following a wave of terrorist attacks in Britain in recent months. Three Islamist attacks between March and June resulted in 35 deaths. A fourth attack on June 19 saw a man killed outside a London mosque.
English version by Susana Urra.