Trump presidency will force renegotiation of Palomares nuclear clean-up
US ambassador stood down on Wednesday, replacement not expected for a few months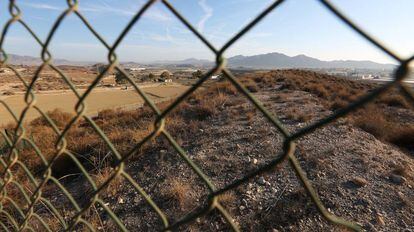 Three of the bombs were found near the fishing village of Palomares. The non-nuclear explosives in two of the devices had detonated, contaminating a two-square-kilometer area with plutonium. The fourth bomb fell into the sea and was recovered more than two months afterwards.
Half-a-century later, on October 19, 2015, Spain and Washington signed an agreement paving the way for the US to transport almost 50,000 cubic meters of contaminated soil to its shores. Budgeted at around €640 million, the project requires an international treaty that has yet to be ratified by Spain's Congress.
It is not clear how Trump will view the agreement on the Palomares clean-up, which was not legally binding
Both governments originally agreed to conclude the deal by December 31, 2015. But two inconclusive elections in Spain – the first on December 20, 2015, followed by a second in June of 2016 – resulted in a ten-month political stalemate that was only resolved in November.
Sources at the US embassy in Madrid say that during this time meetings to discuss technical details about the cleanup have been held, but there has been no contact at the political level, given that the interim administration headed by Prime Minister Mariano Rajoy of the Popular Party lacked the authority to sign an international agreement.
On November 8, four days after Rajoy took office at the head of a minority government, Donald Trump won the US elections against all expectations. Sources at Spain's Foreign Ministry said that efforts were made to gauge whether the Obama administration would sign the deal before Trump took office, but the White House said this would not be possible, given the delicate nature of the talks, the costs involved and the need for approval of any decision.
It is not clear how the Trump administration will view the agreement of October 2015, which was not legally binding.
The arrival of Trump's ambassador to Madrid will coincide with the appointment of Spain's ambassador to Washington, former Defense Minister Pedro Morenés.
Aside from the Palomares cleanup, Morenés will also have to negotiate a request by the Obama administration to install a fleet of some 20 helicopters at the Morón airbase in Seville to be used to combat drug trafficking.
Then there is the matter of the Obama administration's request to install officers from its own Customs and Border Protection agency at Adolfo Suárez Madrid–Barajas Airport to check for possible terrorism suspects boarding flights to the United States.
The Spanish government has not responded officially to the request, but has expressed its concerns to Washington that, given that the agents would be armed and hold diplomatic immunity, the measure would involve handing over national sovereignty.
English version by Nick Lyne.
More information