MUSLIM VEIL
Valencia government forces school to readmit veiled Muslim student
Regional authorities backtrack on their earlier refusal to take a stand on the issue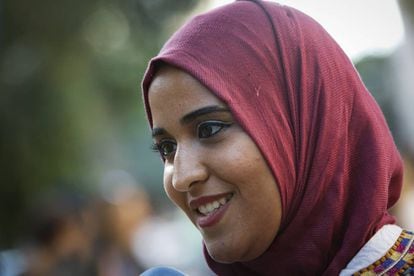 A Muslim student who was kept out of a classroom for a week after refusing to take off her headscarf has been allowed back in.
The regional government of Valencia said on Monday that Takwa Rejeb, 22, will be allowed to wear her hijab to class at Benlliure High School, in the city of Valencia, where she is following evening courses in tourism studies.
The Valencian government said it reached its newest decision based on talks with the various agents involved
The school had told Rejeb that she could not wear the veil to class because of a dress code adopted in 2009 prohibiting students from sporting any kind of headgear.
Regional authorities had initially said that it was the school's prerogative to create its own internal rules and that it was not up to the Valencia department of education to rule either way.
The same sources had suggested that Rejeb could attend another nearby school that offers the same course but does not have the headwear ban in place.
But Rejeb refused and turned to the non-profit group SOS Racismo, which took up the issue with the Ombudsman and with the regional equivalent in Valencia.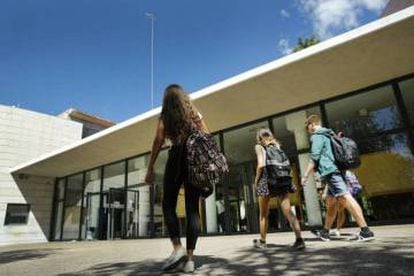 On Monday, the regional government – which is run by a leftist coalition of Socialists and the Valencian party Compromís – announced that it "has guaranteed the right to an education" of the 22-year-old, who was born to Moroccan parents who emigrated to Spain.
The Valencian department of education said it reached its newest decision based on talks "with the various educational and social agents involved."
It also said that it will draft a common set of rules regarding proper dress in the region's schools.
It is unusual for regional authorities to take a stand in cases such as this one. A few years ago, a school in Pozuelo de Alarcón (Madrid) kept a Muslim student out for the same reason, but the regional government declined to take sides. The case went to court, and the Superior Court of Justice of Madrid ruled in favor of the school.
English version by Susana Urra.