EDUCATION
Entrepreneurial spirit grows among Spanish university students
Digital know-how and the crisis push many to seek self-made employment rather than government jobs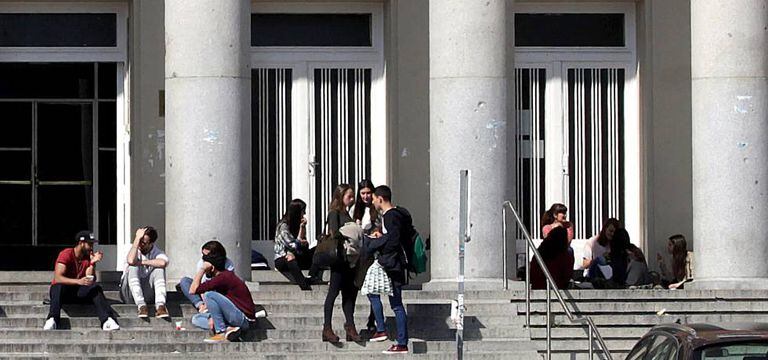 Today's Spanish university students, who grew up as digital natives and experienced a global economic crisis in their teens, have more of an entrepreneurial spirit than their predecessors.
Abandoning the classic ambition of securing a government job for life after graduation, one out of every four students now sees themselves at the helm of their own business in the near future.
A survey of 8,600 university students presented on Wednesday shows that growing numbers of future graduates are more interested in doing something they enjoy than in finding a position for life.
Narciso Michavila, head of GAD3
Asked: "Have you started creating your own company, or are you thinking about doing so in the coming years?" a question meant to measure students' entrepreneurial spirit, 26.8% of respondents answered yes, a rise from earlier surveys.
These include students who are thinking of starting their own company and those who want to continue with the family business or work independently as freelancers.
The results also show that the average age of the entrepreneur is going down from 35-40 years of age to the 20-25 age range.
By comparison, 25.2% said they wanted to sit a public examination for a civil servant position, according to Liderazgo emprendedor e innovación en la universidad española (or, Entrepreneurial leadership and innovation in Spanish universities), a joint study sponsored by the entrepreneurial partnership Educa 20.20 and the AXA Foundation.
A further 22.6% want to work for a multinational, 11% prefer a small or medium-sized company, and 14.4% are still undecided.
Sign up for our newsletter
EL PAÍS English Edition has launched a weekly newsletter. Sign up today to receive a selection of our best stories in your inbox every Saturday morning. For full details about how to subscribe, click here.
"The entrepreneurial spirit of today's university students is a result of the fact that necessity is the mother of virtue," explains Narciso Michavila, head of the consulting firm GAD3, which carried out the survey.
"These students have experienced the economic crisis and they are aware that the situation is very complicated, so they see more clearly that one potential way out is creating their own business," he adds, noting that technology has both hurt and helped this generation.
"It has eliminated many of the most basic jobs, but at the same time it makes it easier to start their own businesses," he said.
The most entrepreneurial students were those in engineering and architecture studies, as well as those studying social sciences and law. At the other end of the spectrum were the humanities and science students.
Respondents who said they would like to start their own business valued being their own boss most of all, while those who wanted government positions were looking for job security above all.
The most entrepreneurial students were those in engineering and architecture studies, as well as those studying social sciences and law
The survey showed a slightly higher propensity for entrepreneurship among male students (50.6% compared with 49.9%). An overwhelming majority of entrepreneurial students, 88%, are in public universities. Those with a parent who has a business of his or her own are also more likely to want to start their own venture.
"It's true that one's origin creates a predisposition, but it is not a necessary condition," says Michavila. "There are people creating businesses in all sectors. I don't think you will find a single classroom in all of Spain where there isn't at least one university student thinking about setting up a business."
Canvassers interviewed 8,601 higher education students across 65 Spanish campuses, both private and public. Eighty percent of respondents were undergraduates, 11% were graduate students, 4% were PhD students and another 4% vocational trainees. The interviews were conducted between January and March 2016.
English version by Susana Urra.