ECONOMY
Unemployment up by 11,900 new claims in first quarter
Joblessness rises to 21% as the economy sheds thousands of jobs in the private sector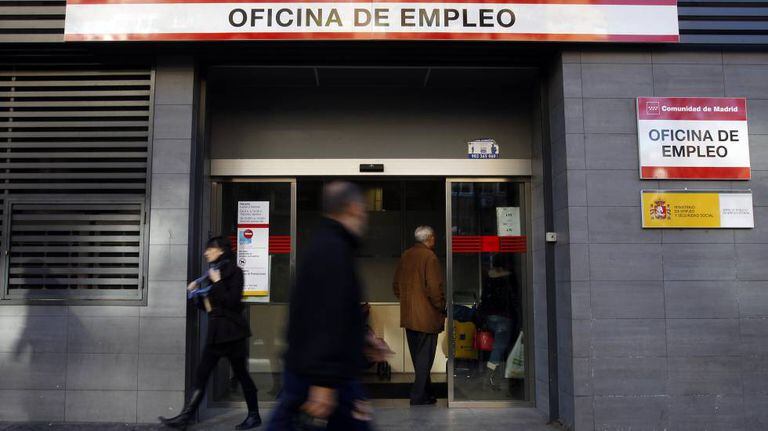 The Spanish economy is growing, but not enough to get the job market off to a good start of the year.
The first quarter is historically bad for jobs in Spain, and 2016 has proved no exception, although the early Easter holiday had helped bring down jobless claims in March.
There were 11,900 more jobless claims between January and March, according to the Active Population Survey (EPA), which was released on Thursday by the National Statistics Institute.
Sign up for our newsletter
EL PAÍS English Edition is launching a weekly newsletter. Sign up today to receive a selection of our best stories in your inbox every Saturday morning. For full details about how to subscribe, click here.
This brings the total number of unemployed in Spain to 4,791,400, for a jobless rate of 21%,
Over the last 12 months, the jobless rate has shrunk by 653,200 people.
Meanwhile, the economy shed around 64,600 jobs in the first quarter while just over 18 million people remained in employment, representing an activity rate of 59.29%.
The lost jobs are all attributable to the private sector, which in fact eliminated 82,100 positions, although this figure was partly offset by a rise in public sector jobs.
Broken down into sectors, only industry added jobs, to the tune of 18,000. Services lost 53,400 people, followed by construction with 26,900 and agriculture with 2,300.
English version by Susana Urra.