CATALAN INDEPENDENCE
Independence bid for Catalonia: the mood on the street
Barcelona residents express fear, hope and misgivings about the separatist bid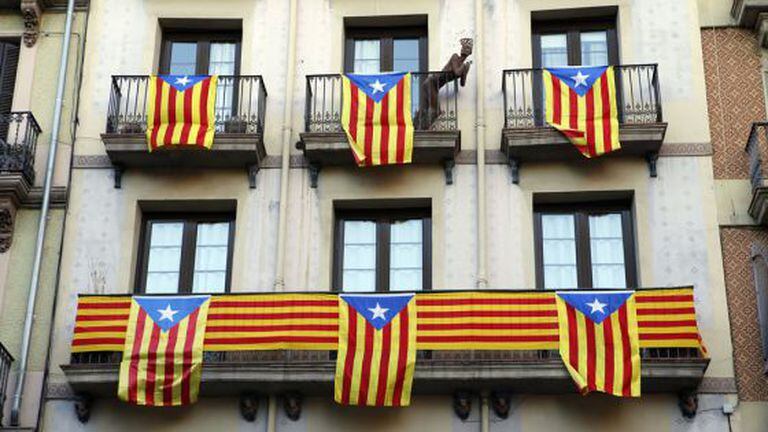 The Barcelona district of Les Corts contains two key elements of Catalan society: La Caixa bank and Camp Nou, home of FC Barcelona soccer club.
Thousands of office workers, students, football fans and more pass daily between these two landmark sites.
It is as good a place as any to gauge the mood on the street following this week's unprecedented political events, including the regional parliament's approval of a separatist motion to start breaking away from Spain.
Minaqi Walid, taxi driver
At Guillén, a tobacconists, the owner of the establishment is pro-independence, but admits that the accusations of corruption against Democratic Convergence of Catalunya (CDC), the party of acting premier Artur Mas, make him distrustful of the political motives for creating a new state.
"Economic independence is the only thing I am interested in now," says David Font. "Whether we secede from Spain or not, whether Barça plays in Andorra or elsewhere, all that is rubbish. What I want is for us to be able to manage our own money and pay the same taxes as in Almería."
Francisco Cano, who runs a newspaper kiosk in front of the headquarters of La Caixa, is also concerned about money. His son Kevin has Dravet syndrome, and because of the cuts, he says, his disability checks have been reduced more than 50 percent.
"They tell me there is no money for my son, but I see that the Pujols got filthy rich. I'd rather not talk politics because I get angry," he says, in reference to CDC founder Jordi Pujol and his family, currently under investigation for tax fraud and corruption.
In between Camp Nou and La Caixa sits Dexeus Clinic, a symbol of private healthcare in Catalonia. Outside the door, Sara Jorquera is collecting donations for the Association of Transplant Patients and Organ Donors (AEDOPAT). She works here as a volunteer in the mornings and cleans schools in the afternoons.
"I don't want us to be independent because it's going to end up in a fight. I don't want to leave. Is there going to be another civil war?"
Out of all the people interviewed for this story, the one who knows the most about political fights is Minaqi Walid, a 62-year-old who has been living in Spain for 35 years but still feels Palestinian. He was born in Jordan and lived in Lebanon before moving to Barcelona.
Walid is also the only citizen on view following the investiture debate on the radio. He works as a taxi driver, and is parked near La Caixa. Walid thinks that declaring independence is "madness."
His opinion is informed by his own experiences in the Middle East. "There are 99 km between Damascus and Beirut. You know how long it takes to cover then? Five hours, because of all the checkpoints, corruption and a thousand other things."
"I don't want borders. The world is increasingly small. Catalonia is too small to be outside the EU."
Told that Palestine is also a small state, he retorts: "Yes, and our problems would be solved if the Arab world created a union like Europe. But that won't happen, because its leaders are like [Artur] Mas: they just think about their own interests."
English version by Susana Urra.