Andalusia education chief demands ministry check its facts over fraud claims
Allegations of a multi-million-euro scam are "abuse against Andalusia," says commissioner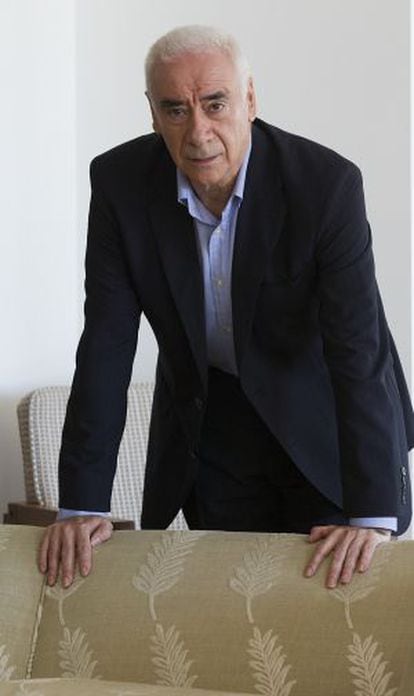 The Andalusian education commissioner on Wednesday demanded "an immediate correction" to information about an alleged massive job-training fraud that has been reported by the Interior Ministry.
Luciano Alonso wants to know where the ministry got the figures that have prompted suspicions about a multi-million-euro fraud scheme involving a job-training course program funded by the Andalusia regional government.
"This is abuse against Andalusia, it is shameful, it is a general accusation against Andalusia," said Alonso, claiming that his calls to the ministry have gone unanswered.
The National Police's economic crimes squad, UDEF, is investigating alleged irregularities in job training courses that were conducted between 2007 and 2013 and were funded by the regional government. Investigators are trying to determine whether money was wrongfully assigned to companies that never held the courses. The evidence includes class rolls of people who say they never attended a course even though their name was put down by the companies.
Alonso said that 480 requests for information have been issued since 2007 and that a refund of the public grant has been requested in 56 cases. The commissioner added that one recipient has partially returned the money. Seventeen of the cases are located in Málaga province, where investigators are probing the legality of €1.5 million of the €5.6 million that was awarded.
The European Commission announced it will ask the Andalusian government for explanations regarding this case, although Alonso said on Wednesday that Brussels should ask the Interior Ministry about it. An official source at the ministry denied having leaked any information about the ongoing investigation, which is still in its preliminary stages. The central government is run by the Popular Party (PP), while Andalusia is governed by the Socialists.
The European Commission announced it will ask the Andalusian government for explanations
The Andalusian PP has already requested explanations about the alleged fraud from regional premier Susana Díaz.
The PP president in Andalusia, Juan Manuel Moreno, said that if the allegations turn out to be true, it will be "extremely serious" because "what's being stolen are the dreams and opportunities of hundreds of thousands of Andalusians," the wire service Europa Press reported. "It cannot be that €2 billion in money for Andalusia's jobless people, as UDEF says, has evaporated or been siphoned away."
This could be the second major public corruption scandal to ensnare the Socialists in Andalusia. Former premier Manuel Chaves and his successor, José Antonio Griñán, have been caught up in an ongoing two-year court investigation into an alleged fraud scheme involving a public fund set up to help troubled companies pay severance to laid off workers.
It is also the second major case of alleged fraud in job-training courses to emerge in Spain in recent months. Madrid investigators have found that around €15 million in state and regional funds were used to sponsor phony training programs for non-existent students in that region.