tennis
Nadal thrashes Ferrer and regains fourth spot in Mexico final
Ex-world number one now set to continue return to competition on US hard courts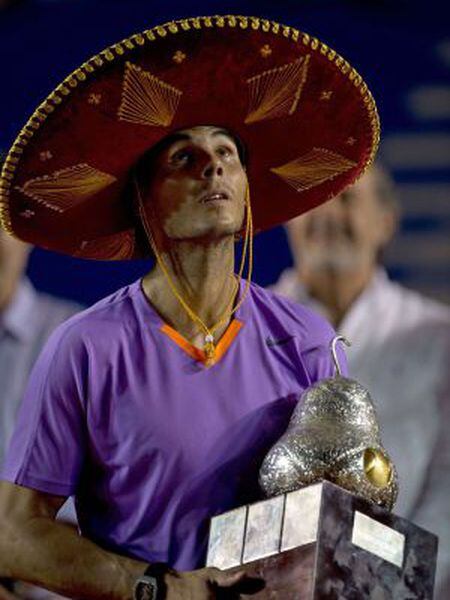 Rafa Nadal steamrollered fellow Spaniard David Ferrer 6-0, 6-2 in the final of the Mexican Open in Acapulco to win his second trophy in only his third tournament since returning from seven months out with a left-knee injury.
It was the first time the Mallorcan had faced a top-10 player since his comeback and the result at the ATP 500 clay-court competition also allowed him to steal back the number four spot in the world ranking from the Valencian.
"Today I played as if these seven months hadn't existed, but they did exist and you have to keep them in mind, and that all the negative stuff could turn into something positive if everything progresses well," explained Nadal, who has also been a finalist at Viña del Mar in Chile and victor at the Brasil Open since returning to the circuit.
"I didn't do anything badly; I had an almost perfect match. Perfection doesn't exist, but for me it was almost perfect. I could never have imagined playing at the level I played today."
Next up for Nadal is a hard-court exhibition match against Juan Martín del Potro at New York's Madison Square Garden next week. After that, the plan is to continue his gradual reincorporation into the circuit in the US at the Indian Wells and Miami Masters hard-court tournaments. "I'd love to and I feel like carrying on competing. The knee has responded well this week and we're hoping everything continues on the same path now on the hard court," he said.