ROCK OF CONTENTION
Spain to create conservation area encompassing Gibraltar waters
Madrid says there is no cause for offense in application of EU environmental protection statute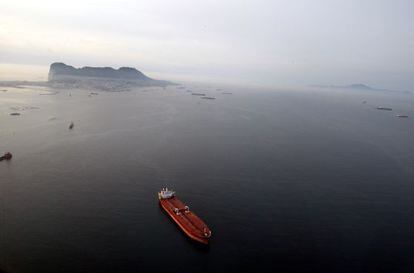 Spain is planning to create a Special Area of Conservation (SAC) of 26,641.82 hectares around Gibraltar that will include waters in dispute between both governments. This zone will prohibit environmentally dangerous practices like bunkering (ship refueling at floating gas pumps), which is a major economic activity for Gibraltar.
Spain denied any connection between this decision and an ongoing spat with Gibraltar over fishing rights in part of the bay.
"It can't bother anyone to see EU legislation applied to protect the environment," said a Spanish government source. But this is not likely to be Gibraltar's reaction.
After reaching a deal with Spanish fishermen to let them work near The Rock until year's end, the government of Fabian Picardo announced on August 16 that net fishing would be forbidden, based on an expert report warning about overfishing. Since then, incidents between Gibraltar police and Spanish fishermen, who are protected by the Civil Guard, have been routine.