SPORTS
Submarine finds calmer water
Hernán Pérez strikes again to almost ensure top-division survival for Villarreal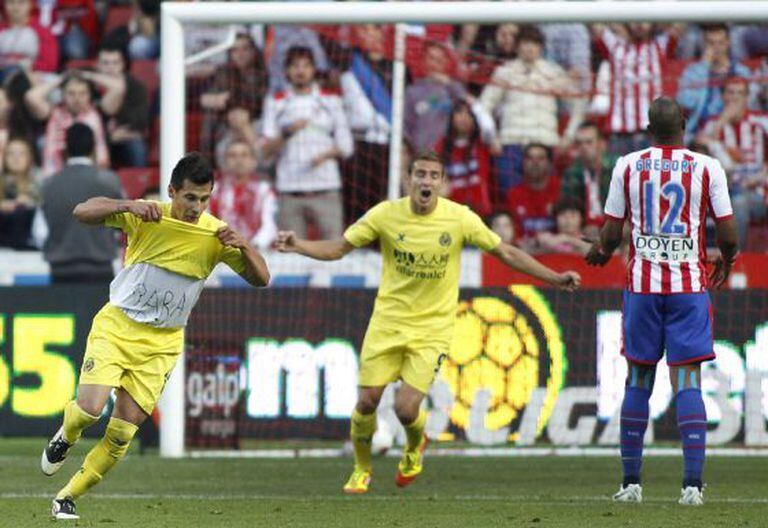 The second-tier playoff match at the end of the season for promotion to the English Premier League is often cited as the most lucrative in the world game. The winner can expect to pocket around 40 million pounds in revenue increases the following season and up to 10 million in parachute payments if the side goes straight back down.
In La Liga, things are not quite so rosy with many teams in varying degrees of administration. Promoted clubs will gain some extra cash for their efforts but with Real and Barcelona greedily gobbling up around half of the television revenue under the current model, there is little left for the division's lesser lights. Parachute payments amount to little more than pocket change and the fall in gate receipts when a side drops down a division is considerably more marked in Spain than in England.
All of which makes Hernán Pérez the unlikely hero of Villarreal's testing season. The Paraguayan forward was promoted from the B team last summer but probably nobody at the club expected him to make quite such an impact. With Giuseppe Rossi sidelined for most of the season and Brazilian forward Nilmar either injured or indifferent, Pérez has popped up with two crucial goals in the past few games that should serve to keep the Yellow Submarine up.
They all count, of course; Marcos Senna's free-kick in the Bernabéu, Marco Rubén's sterling work as back-up to Rossi and Nilmar, but Pérez's 94th-minute goal against Málaga sparked not only wild celebrations but also a subsequent unbeaten run that culminated in a 2-3 victory at Sporting on Tuesday night. Pérez provided the third for the away side, a goal as golden as any scored this season: the 40-point mark breached, a rise of one place in La Liga, and almost-guaranteed safety.
Sporting and Zaragoza, on 34 points apiece, will require a miracle to catch Rayo, on 40 points, and Villarreal, on 41. Zaragoza has an easier run-in than Sporting, which must travel to Betis and host fourth-placed Málaga. Already-doomed Racing, Zaragoza's next stop, offers the best chance in the league of three points — having won just four all season — and Getafe, with little to play for, is quite capable of gifting a few at the Coliseum. If it comes down to head-to-head results in the case of a points tie, Zaragoza holds the advantage over Sporting.
The chances of Zaragoza winning its last three are, though, remote, so Villarreal probably only needs a point to ensure survival. If both sides should finish on 41, Zaragoza will stay up after its 2-1 win at La Romareda in March.