'Love Actually' stars reunite 19 years on: Where are they now?
Almost two decades have passed since the premiere of the Christmas film, which remains popular today largely thanks to its ensemble cast, featuring Hugh Grant, Bill Nighy, Emma Thompson, Laura Linney and Thomas Brodie-Sangster
The landmark Christmas movie Love Actually turns 20 next year. To mark the occasion, the American television channel ABC brought together cast members for a TV holiday special. Stars such as Hugh Grant, Bill Nighy and Emma Thompson shared their thoughts about the film's legacy. But what about the cast members of Love Actually? What have they been doing over the past two decades and where are they now?
Hugh Grant played David, the prime minister of the United Kingdom, who falls in love with his secretary, Natalie. When Love Actually was released, Grant was already a well-known actor, having starred in films such as Four Weddings and a Funeral (1994), Notting Hill (1999), Bridget Jones's Diary (2001) and Sense and Sensibility (1995). In the ABC TV special, the actor confessed he was hesitant about the scene where he appears dancing in his home on Downing Street, which is one of the movie's best-loved moments. "I saw it in the script and I thought, 'Well, I'll hate doing that'," he said. After Love Actually, Grant appeared in other movies such as Operation U.N.C.L.E (2015) and Paddington 2 (2017). But despite being one of the most famous British actors, he has never been nominated for an Oscar or won a Bafta.
Emma Thompson played Karen, a woman who discovers that her husband is flirting with his secretary. Years after the movie, Thompson recognized the role had special relevance to her life: her partner, actor and director Kenneth Branagh, had an affair with actress Helena Bonham Carter, which led to their separation. Thompson, who won Oscars for her roles in Sense and Sensibility (1995) and Howards End (1992), has since appeared in films such as Harry Potter and Beauty and the Beast (2017). Years after Love Actually, she also appeared in another movie alongside castmate Colin Firth: Bridget Jones' Baby (2016).
Bill Nighy plays one of the film's most memorable characters: Billy Mack, an aging rocker who discovers that the person most loyal to him is his manager. Since Love Actually, Nighy has appeared in more than 20 films, including Emma (2019), Pride (2014) and The Best Exotic Marigold Hotel (2011). He has also starred in the Pirates of the Caribbean and Harry Potter movie sagas.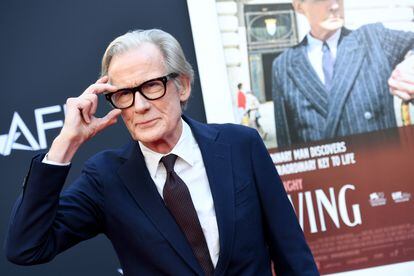 Laura Linney plays Sarah, a woman who receives constant calls from her mentally ill brother, who lives in a psychiatric hospital. At the same time, she is dealing with her feelings for a co-worker. Linney made her career debut in 1992, but played mostly supporting roles until 2000, when she was nominated for the Oscar for Best Actress for You Can Count on Me. In 2007, she was nominated again, this time for her role in The Savages (2007), and in 2015, she was in the running for an Oscar for Best Supporting Actress for Kinsey. Since Love Actually, she has also starred in the movies The Fifth Estate (2013) and Nocturnal Animals (2016), and the Netflix crime series Ozark.
Thomas Brodie-Sangster played Sam, a young boy who sneaks through airport security to say goodbye to a classmate. Nearly 20 years later, Brodie-Sangster has become a big name in movies and television. He starred alongside Dylan O'Brien in The Maze Runner (2014) film series, played Jojen Reed in the hit show Game of Thrones and appeared in the Netflix miniseries The Queen's Gambit.
Andrew Lincoln played Mark, the character who declares his love to his best friend's wife, in one of the best remembered (and imitated) scenes in Love Actually. Years later, the actor described his character as "a stalker." When the movie came out, he was not well-known as he had only starred in a few movies and UK television shows. Since Love Actually, his most notable role has been as Rick Grimes in the acclaimed TV show The Walking Dead.
Keira Knightley starred in Love Actually when she was just 18 years old. In the film, she played Juliet, the object of affection of her husband's best friend. Knightley was already a rising star when she appeared in the movie, having shot to fame thanks to Bend it like Beckham and the Pirates of the Caribbean franchise. Following Love Actually, she starred in Pride and Prejudice (2005), which earned her an Oscar nomination, Anna Karenina (2012) and The Imitation Game (2014). A few years ago, the actress revealed that she hadn't seen Love Actually since it premiered.
Colin Firth had another memorable role in Love Actually. He played Jamie, a man who travels to Portugal after discovering his wife was cheating on him. After Love Actually, Firth went on to appear in Nanny McPhee (2005), Mamma Mia! (2008) and A Single Man (2009), for which he earned an Oscar nomination. A year later, he won the award for his role as George VI in The King's Speech.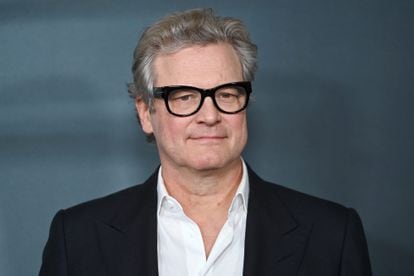 Liam Neeson played Daniel, a widower who is trying to strengthen his relationship with his stepson Sam. In 2019, the actor also became a widower after his wife, Natasha Richardson – daughter of actress Vanessa Redgrave – died in a skiing accident in Canada. Before Love Actually, Neeson had already appeared in around 20 films. He has since continued his successful career, appearing in movies such as Batman Begins (2005), Taken (2008), Chloe (2009) and The Dark Knight Rises (2012).
Martine McCutcheon gave life to the character of Natalie, who is in love with the prime minister. Unlike the rest of the cast, her career didn't take off after the film, although she was already famous in the UK due to her role on long-running soap EastEnders. Although she landed several parts after Love Actually, it did not turn into a stable career and she eventually gave up acting. In 2020, she released an album of Christmas carols.
Alan Rickman, who passed away in 2016 from pancreatic cancer, played Harry in Love Actually. His character is married to Karen (played by Emma Thompson), but is seduced by the secretary in his office. Before starring in Love Actually, Rickman was already a well-known actor thanks to roles in Michael Collins (1996) and Sense and Sensibility (1995). After the movie, he starred as Professor Snape in the Harry Potter movie saga. His last film was Eye in the Sky (2015).